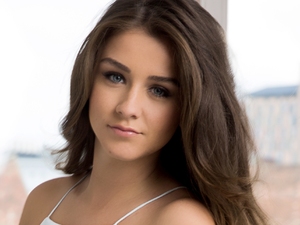 Brooke Vincent exclusively shares her fashion favourites, beauty and style picks and celebrity highlights with Reveal.
Hello everybody,
I hope you're all having a nice week. This week we've been doing our rehearsals for our live episode which will be aired on the 23rd of this month! We're all so nervous but so excited at the same time. It's such an amazing experience that we all get to be a part of something so huge. Many are rehearsing mainly during the night which is messing with some of our sleeping patterns! Keep informed and watch videos of us in action on the
Coronation Street
page on Instagram.
TV Choice Awards
On Monday, myself and some of the cast went to London to attend the TV Choice Awards. This event is always a good one because you can bump into anybody. I spotted Gok Wan, Jeremy Kyle and even little Mary Berry! I wore a beautiful dress from Forever Unique, only I just didn't feel completely comfortable. I know I have put on weight recently, however, I loved the dress and others seemed to love it too. Sometimes my 'fat days' seem to be on the days I have to get all dressed up. So annoying, ha ha.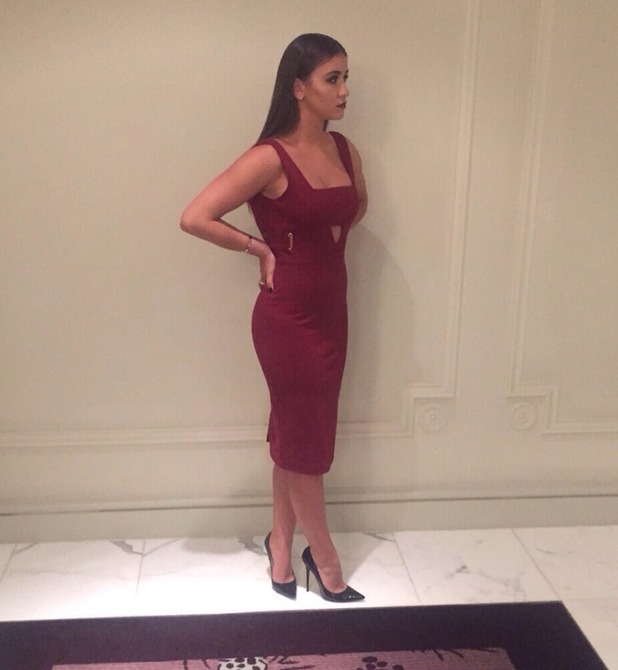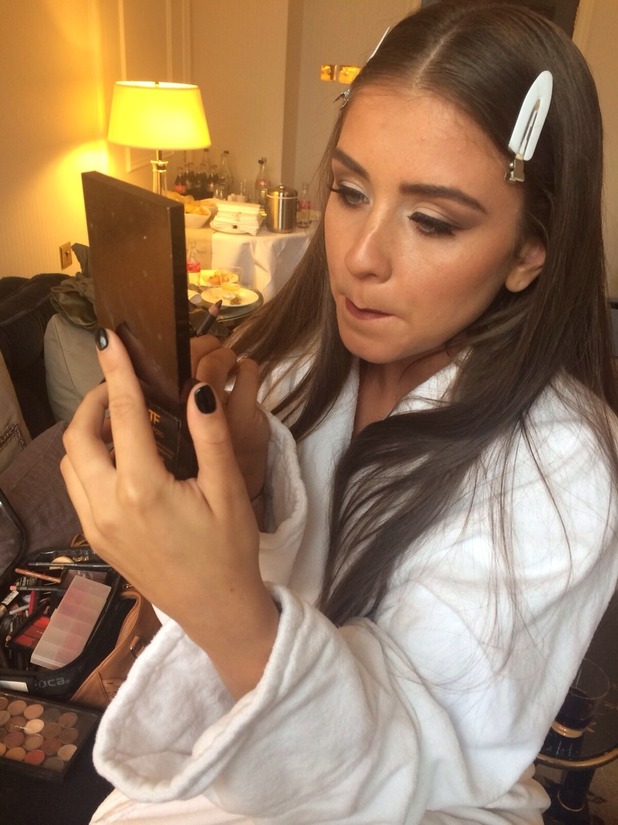 My friend Nealey came to do my make-up for the awards. We have this saying around this time of year, where we say that we like to look autumnal in the face, I think we achieved this. I went with a strong lip that matched my dress. Keeping on top of lips is a nightmare so I always put a layer of the liner over all of my lip, so that if it begins to come off it still looks freshly applied.
Here's a picture of Reuben doing my hair: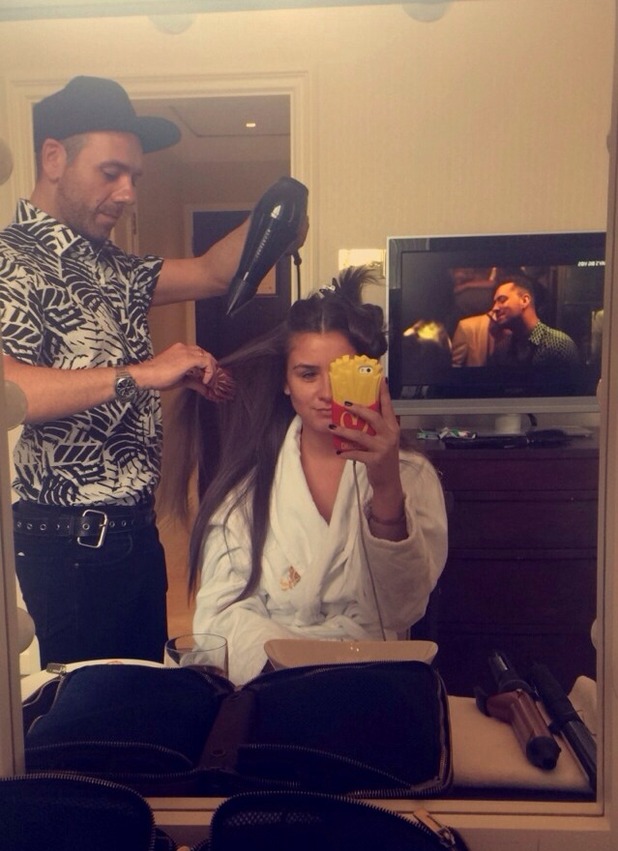 When in London
I visited a really cool cinema this weekend at Whiteleys in London. It's a place where you can eat and drink and watch your film. I had chicken tikka masala and it was amazing! They serve cocktails and it is a little more expensive than the cinema but definitely worth it. It's ideal for a catch up with the girls or a cool chilled date - definitely the place for that!
Jessica Wright's party
Another part of my busy weekend was attending Jess Wright's party. The little stunner turned 30! It was lovely to catch up with people and have a drink and a dance. We had a lovely night. Thanks Jess, and happy birthday! I did an outfit repeat that night and wore a Mark Melia dress that I wore to the National Television Awards. I love this dress so much and I had to wear it again. That's the downfall of getting pictured; when you want to wear something again everybody has already seen you in it. This time there was half a stone more of me in that dress, ha! My dresses seem to look a certain way on my pictures and then walking in front of the cameras completely different again. Some dresses are made just to stand still in!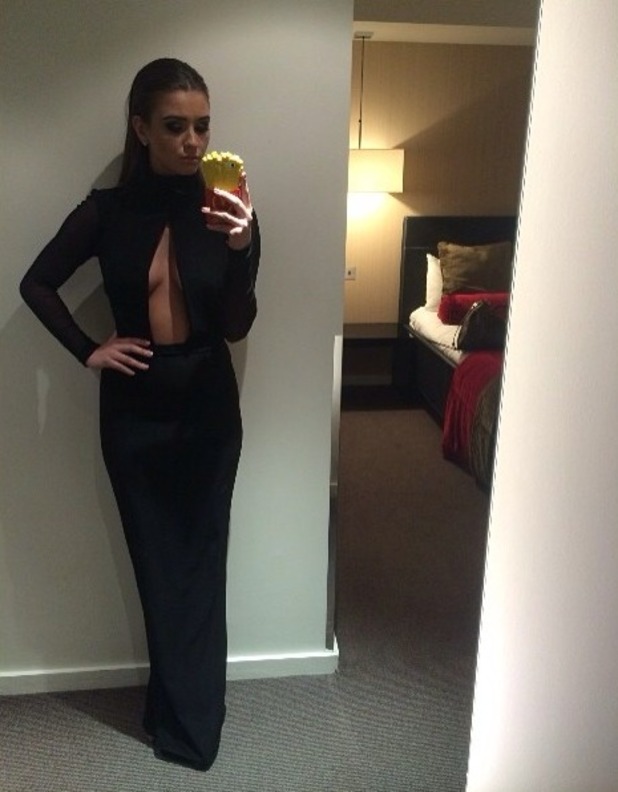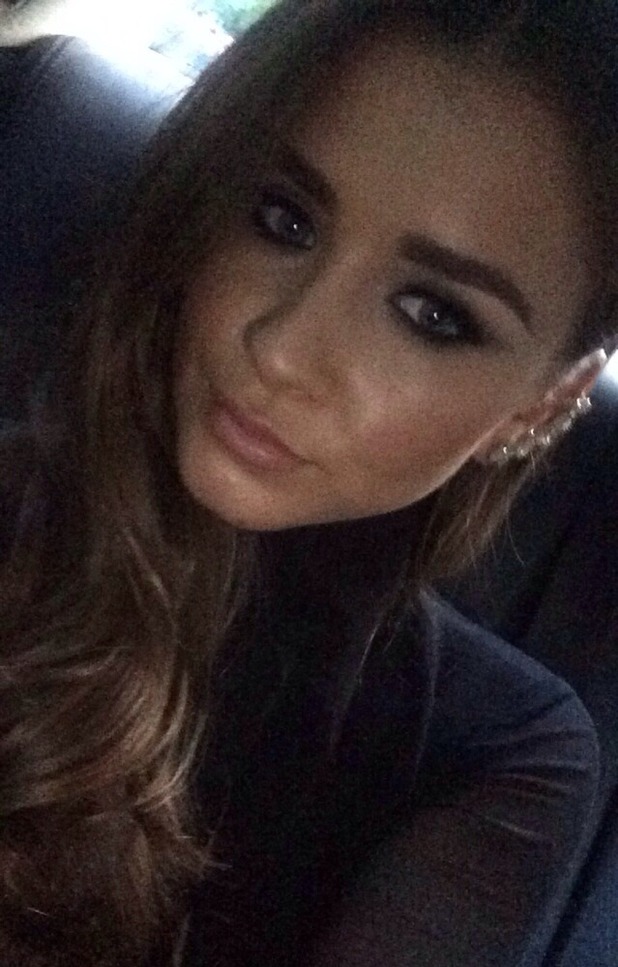 My make-up was done by the lovely Nicolette. She made my eyes nice and smokey, which is something I can't do myself, as I often look like I have been punched if I attempt it. My skin was nice and dewy and my lips nude. I love this look when it's done right. It's not very demanding to keep on top of unlike a coloured lip, which you have to keep topping up.
Anyway, back to rehearsals now!
Have a nice week.
Peace up, BV x
Try Reveal's digital edition on iPhone & iPad. Subscribe now & never miss an issue!