Farrah Abraham and Jenna Jameson have suggested they could make the Celebrity Big Brother final thanks to their nominations this week…
But that was BEFORE they learned it was all a trick!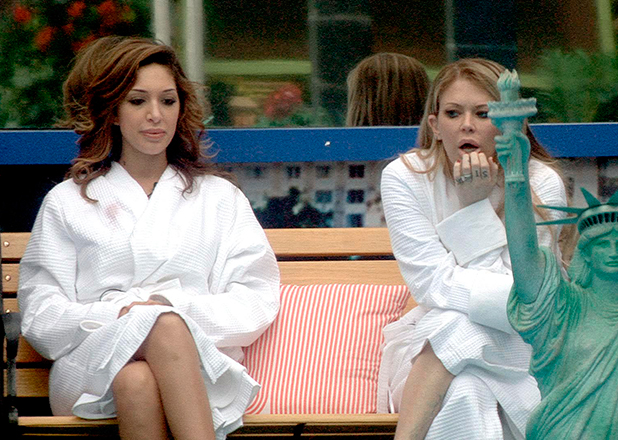 The two
Americans were fake evicted from the house on Friday night
and taken to a secret room where they could spy on the housemates. They were also told to nominate four housemates over their time in the room.
What they DIDN'T know is that by nominating housemates, they actually gave them immunity from the public vote. And the housemates were in on the whole secret room the entire time.
Confusing, we know!
But ahead of that big twist being revealed, the pair spoke about how their nominations – James, Natasha, Austin and Bobby – could boost their own chances of winning.
Jenna said: "If we get our way and four people go on Tuesday I am almost 100% sure we are making it to the finals. I hope to God this sticks a knife in them. To be honest the way I felt when I saw those cheering when I walked out…It really hurt my feelings. I want them to suffer because of this."
On tonight's episode, however, they return to the house and learn that those
nominated housemates won't be going anywhere anytime soon!
Oops.
CBB
airs nightly on Channel 5 at 9pm.
Are you a fan of CBB's Farrah Abraham? Answer in our poll!
NO. WAY. She's too much!
76.86%
YES! She's making great telly!
18.70%
Hmmm..I can't decide if I like her or not
4.43%