Will Young celebrated his number one album 85% Proof by stripping off and covering himself in paint during a gig at G-A-Y over the weekend.
Well, that's one way to keep all eyes on you!
Will started his gig fully dressed, albeit unusually dressed in black leggings, a cropped black top and a clear plastic coat. Oh, and dyed blue hair.
But as his set progressed, he lost the clothing and ended up on stage in just his underwear. Then the paint came out and his dancers coat him, while confetti fell everywhere… and all we can say is we don't envy the G-A-Y cleaning crew!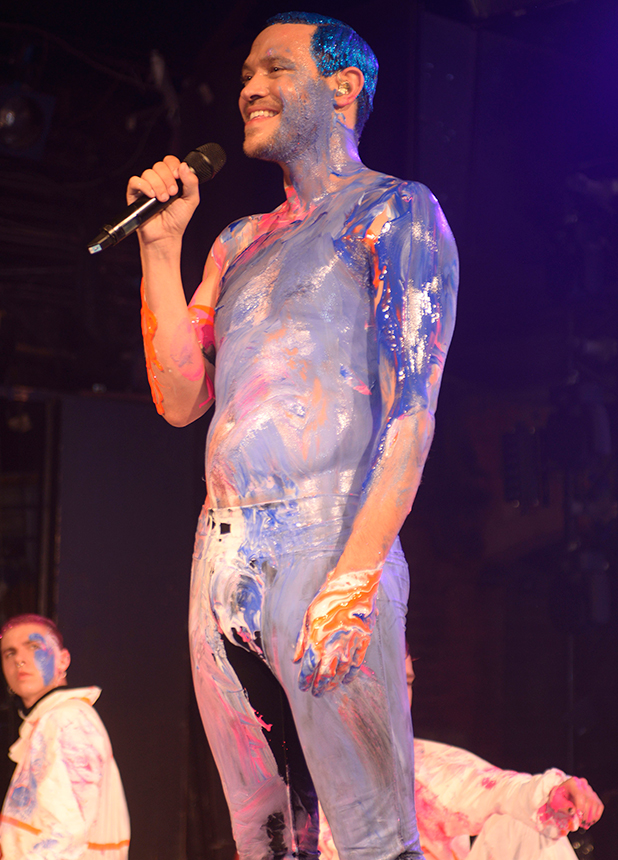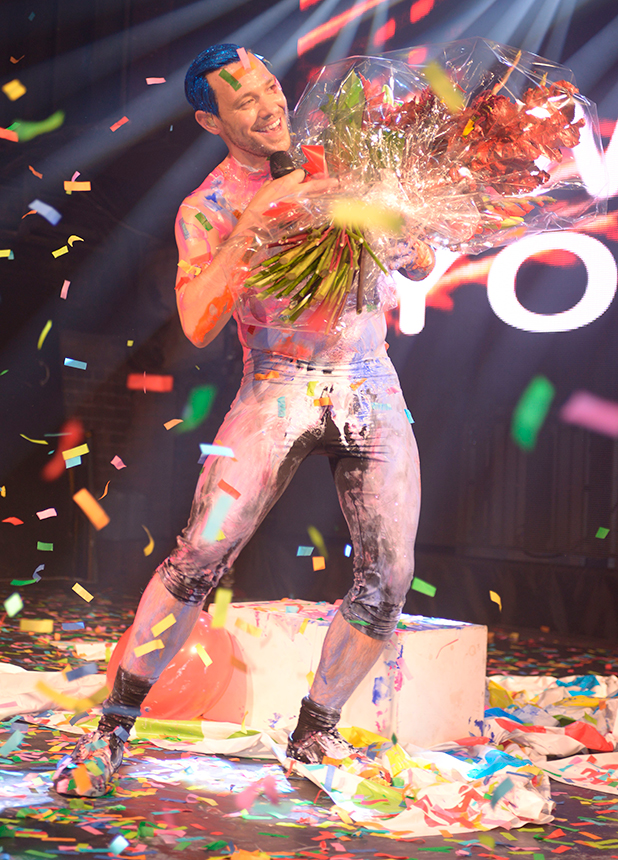 Will is on cloud nine right now thanks to the success of
85% Proof
, his sixth studio album. It's his first album since 2011 release
Echoes
and his first with new record label Island.
It's his fourth number one album so far.
Former
Pop Idol
winner Will shared before, during and after pictures from his set, prompting plenty of compliments from fans about the fun and theatrical performance.
@will_young31 is this what we have to look forward to on the tour Will ?

— Julie Wtch (@Watchisthename) September 13, 2015
@will_young31 beautiful rainbow colours for peace #GAY

— InCostanteEquilibrio (@chiosi_maria) September 13, 2015
@will_young31 looks as though a good time was had by all xx #itgotmessy

— Yvonne Dillon (@ycdillon) September 13, 2015
@will_young31 Bet you had fun washing that out. #Smurf

— Rachel Meehan (@RachSM) September 13, 2015