Kris Jenner's boyfriend Corey Gamble planted a kiss on her cheek as they attended a charity gala in Los Angeles last night.
Music exec Corey cut a dapper figure in his black suit while cosying up to Kris at The Brent Shapiro Foundation Annual Summer Spectacular on Sunday (13 September).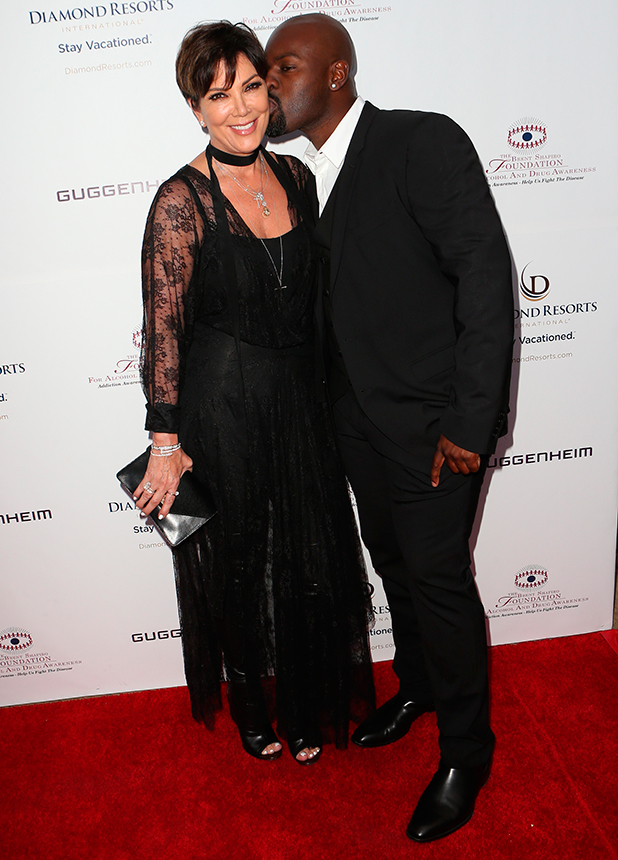 Kris, 59, looked radiant in her black lace gown – and more than happy to be the subject of 34-year-old Corey's public affections! They've been dating since last year, when they were introduced by a mutual friend. Corey works in the music industry alongside Scooter Braun, who is the manager of Justin Bieber and Carly Rae Jepson.
Corey's appeared in
Keeping Up With The Kardashians
in the past, and seems to be liked by Kris' family, as he's been seen out and about with them on several occasions.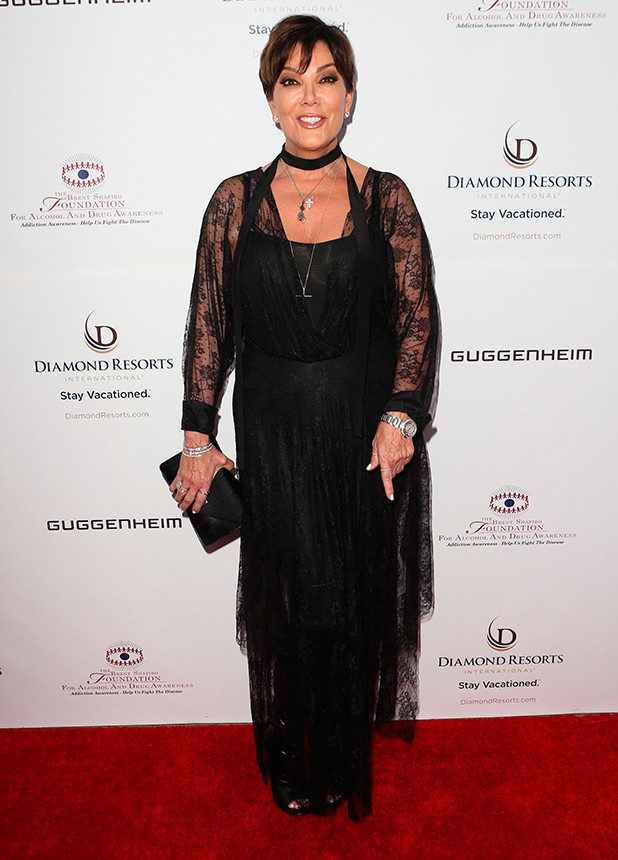 In a recent interview with
Complex
magazine, however, daughter Khloe admitted it was odd seeing her mum dating again.
"My mum is living the good life right now. When I found out she was dating, or even texting back and forth, it was so weird to see her giggly. I'm like, "How do you flirt? Like, what do you guys say?" And it is disgusting. It's awkward. Why is a 32-year-old, or whatever he is, why is he talking to a 50-fabulous-something woman? That's just—and I say it to her all the time—weird. Hearing them have sex is wild and I'm traumatized."
While Kris was hitting the red carpet in LA, most of her family are over in New York for Fashion Week. Pregnant daughter
Kim, 34, has been there since last week
, while
Khloe, 31
, and
Kourtney, 36,
have just
arrived with Kylie, 18.
Model daughter Kendall, 19, is walking the catwalks.
All you need to know about Kris Jenner in less than two minutes!