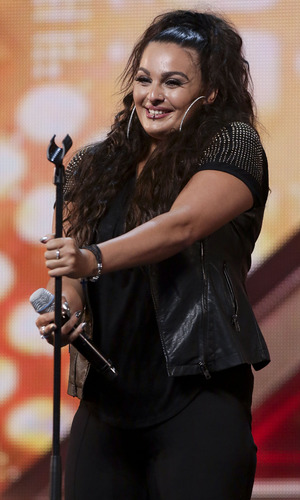 Monica Michael has made her X Factor comeback this year, and viewers watched as she blew the judges away with a performance of 'Impossible' at the arena auditions.
After Cheryl Fernandez-Versini gave her a 'no' during the Six Chair Challenge last year, youth worker Monica had a lot to prove as she made a return in front of the judges.
Her version of Christina's Aguilera's 'Impossible' was a success, with Simon admitting they "made a big mistake" and Cheryl saying Monica was her "biggest regret" from her category last year.
Following Monica's audition,
Reveal
caught up with the 25-year-old from London to find out about her second shot at
The X Factor
...
1. She really wanted to impress Simon Cowell
"I was nervous about performing in front of Rita Ora and Nick Grimshaw because I had never met them before so I didn't know how they were going to take to me. I was nervous about seeing Cheryl because obviously she gave me the 'no' last year. And I wanted to impress Simon again. I wanted him to see a growth in me. It was a lot on my plate to get that across but I think I did alright for the first audition!"
2. She never thought Cheryl and Simon would say it was a mistake letting her go
"It was so amazing to hear. Obviously, you think, 'Was it me? Was I not good enough?' And you just drive yourself mad. For them to say that they made a mistake, I just thought, 'Oh, well maybe I am alright!' It was lovely to hear. I didn't expect them to come out with that. I just felt so warm inside."
3. Unlike last year's 'Pretty Little Sister', she didn't want to perform an original song this year
"I feel like last year I went in with an original and I didn't realise the public were going to like it so much. I felt like there was nowhere to manoeuvre after that. I feel like I peaked. I put my best foot forward and everything after that was an anti climax. I thought to myself, if I get the opportunity to get this again, I would rather create a little journey."
4. Last year's Six Chair Challenge was just a blur
"That challenge is so brutal, it's just nuts, but I didn't expect the audience to have my back the way they did. And, if I'm honest, I didn't even remember the havoc that was going on behind the scenes. I walked off the stage and my mum was like, 'Are you hearing what is going on out there?' But I was too upset and just wanted to leave. When I watched it back I was like 'Woah'. They did go nuts. It's sort of bittersweet, actually."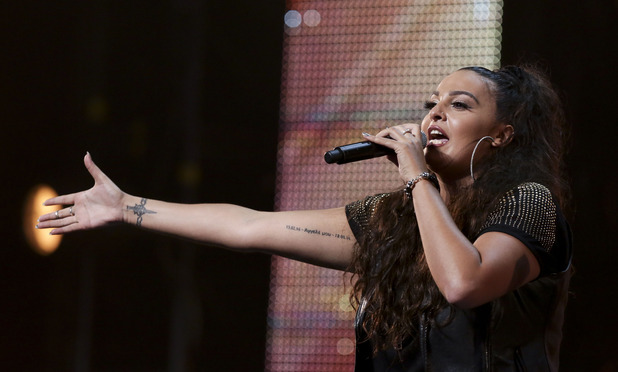 5. She has the backing of boyband Blue and Simon Webbe pushed her to audition last year
"I first met Simon Webbe around two and a half years ago. I was at a family barbecue and I didn't even know that this person was bringing him. Anyway, I saw Simon was there and the family member said, 'Monica, sing him a song'. I was put on the spot! I began singing and Simon's eyes were like, 'Why have you been hiding this girl from me! What's going on?!' A couple of months later, he messaged me saying I should try out for
X Factor
. He planted the seed in my head to give it a go. Obviously, I went on the show, and the rest of the Blue boys had seen my audition, and off the back of that, the tour was coming up and they asked me to join them. I went from doing nothing to jumping on a 18-month tour. I loved it and it really fuelled and sparked this fire in me. I realised I wanted this career in music even more."
6. She actually has quite a past with The X Factor
"Back in the day I auditioned for
X Factor
like five times but... I didn't get passed the producers stage [laughs].
X Factor
is my favourite TV show, there isn't a bigger platform than this, so I've always wanted to go on X Factor, really."
7. She thinks Rita, who will be judging the girls, is a great judge
"I think she's amazing. She was great on
The Voice
and I thought she was really warm and gave great criticism, so I knew she'd be a great judge this time round. I'm really glad she's on the panel."
8. She's having more fun on the show this year
"It's been amazing. I've enjoyed a lot more this year than I did last year. Not that you know what to expect because the challenges are different but I'm definitely enjoying it more. I think that's key. You can't just be trying to live in the moment but be scared. I was so petrified last tear, I can't say I enjoyed it at all because I didn't, but this time I'm really in my element."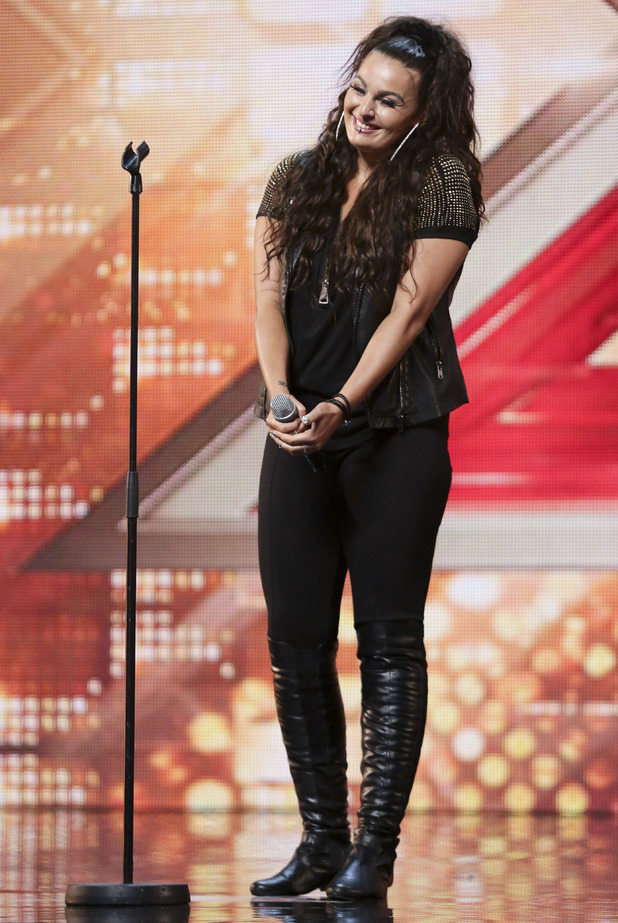 9. If X Factor doesn't work out this year, she won't be back
"I don't think I'd audition again. There's only so many times the public are going to want to hear that Monica Michael is back. It'd get boring. They'll probably be like, 'Well, I think she should just stay at home now!' It doesn't mean I'd stop doing my music though."
10. She says there's lots more to come
"If I'm given the chance I'm definitely going to come out of my shell more. I'm definitely getting more confident. I've got some originals in the bag. I love to rap. I love to put a spin on tracks and make them my own and funk them up a bit. There's quite a lot that I'm willing to do if I'm allowed, so it's exciting times."
X Factor airs Saturday and Sunday on ITV1.
Try Reveal's digital edition on iPhone & iPad. Subscribe now & never miss an issue!
Watch Monica's audition below: