Kylie Jenner and boyfriend Tyga have made their debut as a couple at New York Fashion Week.
The
Keeping Up With The Kardashians
star and her rapper beau had all eyes on them as they graced the FROW at the Alexander Wang runway on Saturday, 12 September.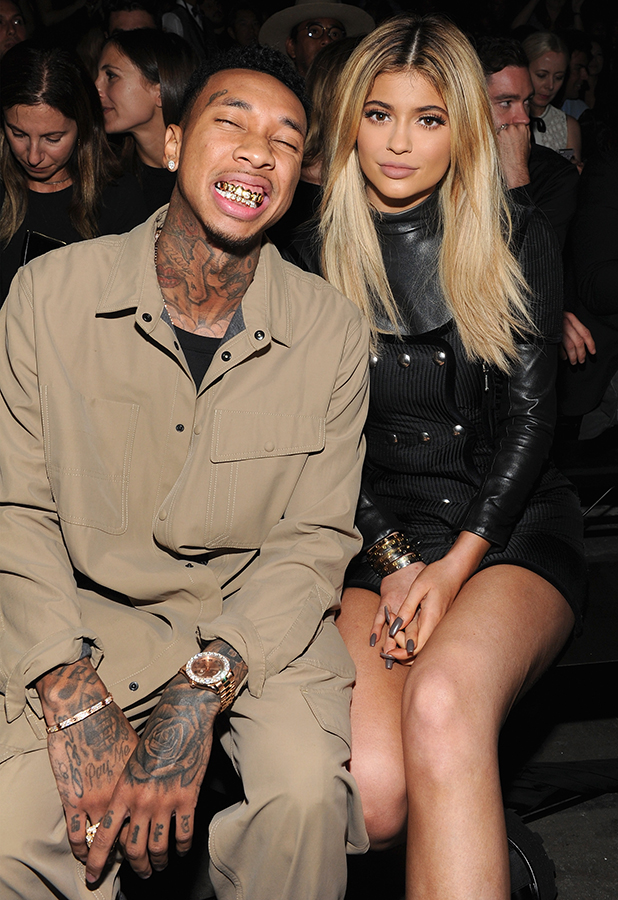 While Kylie kept a straight face for the cameras, her other half seemed to be in a playful mood, and pulled a variety of faces, including showing off his grill.
The couple weren't shy about hiding their affection, cuddling up and sharing kisses in full view of the cameras.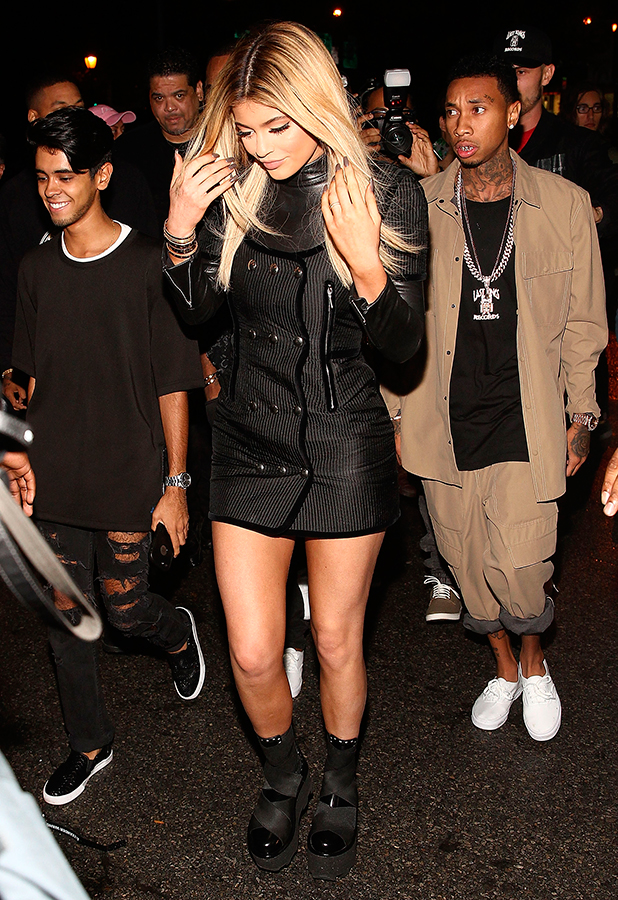 Since Kylie celebrated her 18th birthday in August, the pair have been more open about their romance.
Tyga, 25, publicly gifted her a Ferrari
for her birthday present, and also enlisted her for his steamy music video for song '$timulated'. He also
joined the Kardashian clan on a recent family holiday to St Barts in the Caribbean
, where they filmed an upcoming episode of
Keeping Up With The Kardashians
.
In a recent interview, Kylie hit back at criticisms that she acts older than her age, insisting she would rather be a 17-year-old forever than grow up.
She told Galore mag
: "I don't want to get any older. I just want to be young and enjoy it, but this lifestyle absolutely made me grow up faster. For me, age is just a number.
"It just makes no sense that, even a month ago, people were complaining that I was too young to be doing certain things, and now people are just okay with it because I'm grown. I don't know why that one day made such a difference, but it really does change things for people."
Kylie isn't the only Kardashian family member at New York Fashion Week: sister Kendall, 19, has been walking the catwalks, while sister Kim Kardashian West and brother-in-law Kanye West are also in town.
All you need to know about
Kylie Jenner
: