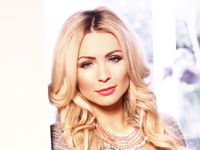 Former housemate Nicola McLean blogs all the latest Celebrity Big Brother action exclusively for Reveal.
So while the housemates think they have seen the last of the outspoken pair, Farrah Abraham and Jenna Jameson, they are actually living in luxury in a secret room, and if tonight's show was anything to go by, these two are only just getting started!
Natasha Hamilton is really disliked by the American duo, who slated her for having four children with four different fathers. I think it was nasty the way the pair spoke about what they felt were Natasha's somewhat different life choices. A teen mum and a porn star judging another woman's decisions is laughable, but I have to say, it's hard not to judge. I think it must be a bloody nightmare at weekends, all four of them perhaps being in different places. Natasha must be super organised.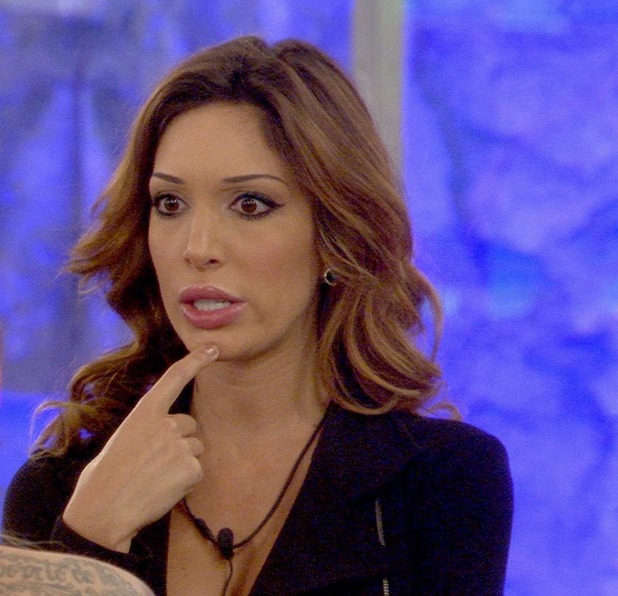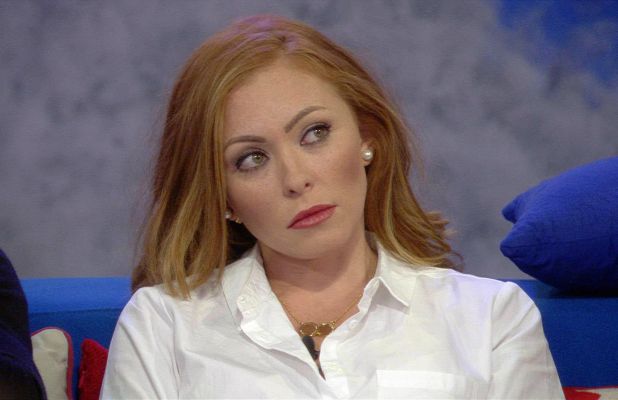 The girls took real offence to Natasha saying she was glad they'd gone. But when Jenna said, 'Go have another baby by another man... She's an alcoholic,' I was shocked. Farrah jumped on the bandwagon saying, 'She's an alcoholic, a manipulator and a whore.' So these two have just called Natasha a manipulator, which some people would say they are themselves? And okay, Natasha has had four kids by four men but she is hardly a whore! And an alcoholic? Girls please! But I say carry on because you're winning the show for her.
Love them or hate them, these two are the stars of the series. The rest of the housemates are boring in comparison. They have even managed to make Janice Dickinson look quiet, and that's no easy task.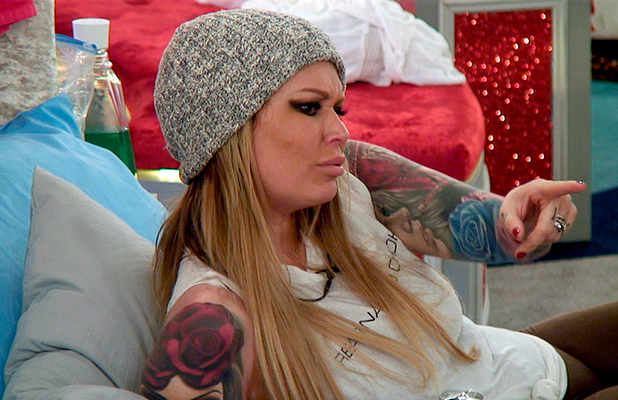 The housemates showed their happiness at the fake eviction when Austin jumped up and down on Farrah's bed while singing 'ding dong the witch has gone!!!!' Well guys, don't get too excited; they will be back with a bang shortly......
Jenna launched an unprovoked attack on Austin and just seemed so angry at him while sitting waiting to hear who would be leaving the house. I can't help but feel sad at Jenna's choices within the house. I think she would have been a well liked housemate if she hadn't sided with Farrah and become so bitchy. I think they both have the same agent so I wonder if this was their plan ...
The house seems more fun without the nightmare Americans girls but tonight we will watch the housemates being told by Big Brother about the task and I can't wait!
Are you a fan of CBB's Farrah Abraham? Answer in our poll!
NO. WAY. She's too much!
76.86%
YES! She's making great telly!
18.70%
Hmmm..I can't decide if I like her or not
4.43%