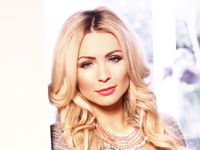 Former housemate Nicola McLean blogs all the latest Celebrity Big Brother action exclusively for Reveal.
Jenna talking about Natasha being two-faced is comical. She is, unfortunately, fast becoming the b*tch of the house. Calling Natasha the "cancer of the house" is strong and I can't see how this is the case?
Natasha has what I admire in a woman: she is strong and fair, she says her bit but doesn't lose it like me.
I think she is finding the
American pairing of Farrah and Jenna
a struggle now. It wasn't nice watching her cry and I do wish someone would have her back a bit more as I think she feels isolated.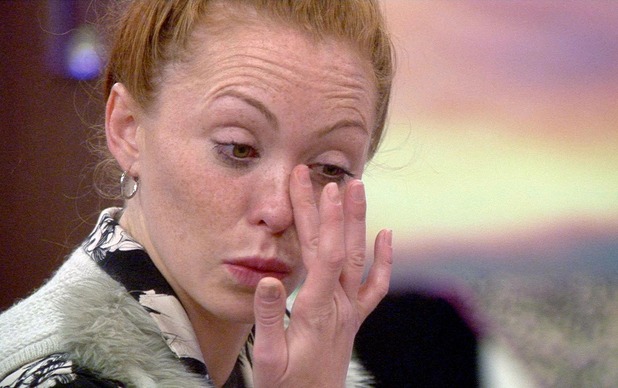 Big Brother's tasks are always amazing, and making the housemates give up personal items is always a telling game. As part of this week's shopping task, the housemates had to buzz in with an honest answer to questions given to them, in order for to win a luxury food budget.
Watching
Chloe Jasmine's tears, which I think were fake, when asked to sacrifice her and Stevi's love
made me nauseous. Chloe showed all women how not to behave. When Stevi, bless him, was trying to pass the task by not showing affection, Chloe was being pathetic.
While being cuddled on the bed by Sherrie, she questioned her husband-to-be, saying: "You don't find this as hard as me!" Oh please, this girl needs some real problems in life!!! I think Stevi, on the other hand, looked like he could get used to not sleeping with the very sensitive ex-
X Factor
star.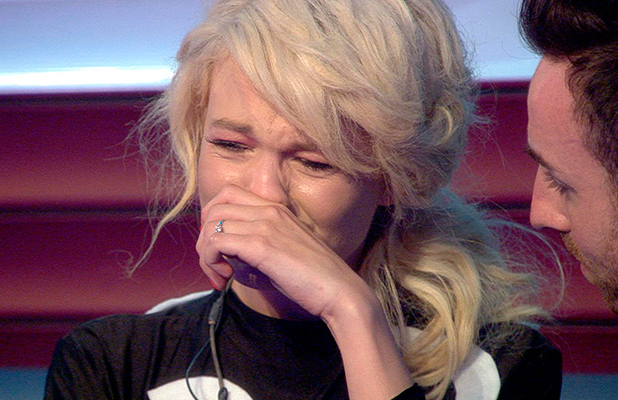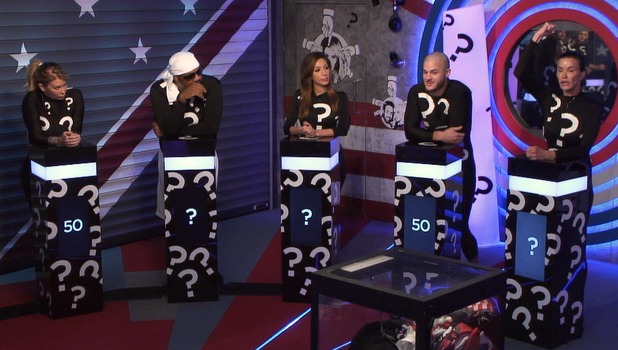 My favourite part of the show was watching our favourite kitten
Natasha give Farrah some home truths
. That was amazing! I truly despise Farrah. I think she is vile and I honestly couldn't live with her!!!
Poor Sherrie put her foot in it. Following a gross task, which saw housemates drench each other in buckets filled with rotten cheese and many other awful things, she noticed a rather unpleasant stench. She said to the bald Gail Porter: "I think it's cheese. You can really smell it in your hair though, can't you?" Oh Lordy!!!! Don't set Gail off again.....
Jenna made me laugh out loud when she showed her distaste for the shopping task by saying: "I had rotten cheese in my vagina. There were like chunks! I swear if I get a yeast infection, somebody's going down. I have never gagged so much in my life, that's saying a lot!"
Someone's going down???? Oh please stop me there ....
Can't wait for tonight's twist!
Are you a fan of CBB's Farrah Abraham? Answer in our poll!
NO. WAY. She's too much!
76.86%
YES! She's making great telly!
18.70%
Hmmm..I can't decide if I like her or not
4.43%