We've had Brangelina, Bennifer, Kimye and Friags, now we've got Jerrah, courtesy of Jenna Jameson and Farrah Abraham in Celebrity Big Brother.
Porn star Jenna Jameson and Teen Mom Farrah have become besties in this year's house, as the only two young female members of Team USA. They also share things in common, such as both appearing in adult movies...
Now, they've made their bond official, calling themselves 'Jerrah'.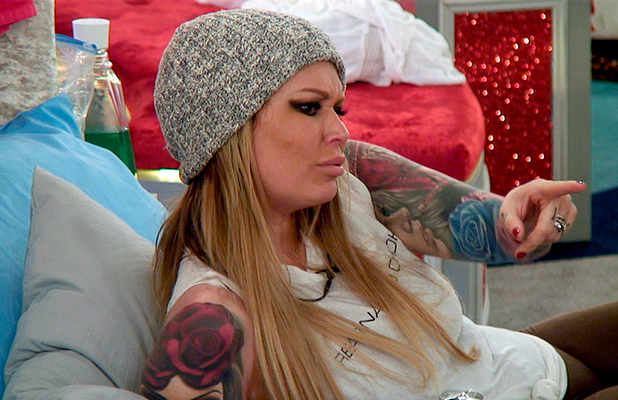 On Friday night's episode, Jenna spoke to the Diary Room about that night's fake double eviction, saying: "I mean Bobby, BYE, you're irritating, you're bothering me. Gail, she's amazing, she's strong, I love her to death but I can't see going all the way. Stevi and Chloe, to me it's really not going to change the house whether they stay or go.
"Me and Farrah are not going to go…we are Jerrah and the strong stay."
The fake double eviction means two housemates will be fake evicted. Instead of going home, they will live in a secret area of the house and spy on the other housemates. What they don't know is that the housemates will KNOW they are being spied on. Oh so sneaky!
CBB
airs nightly on Channel 5.
Are you a fan of CBB's Farrah Abraham? Answer in our poll!
NO. WAY. She's too much!
76.89%
YES! She's making great telly!
18.68%
Hmmm..I can't decide if I like her or not
4.43%