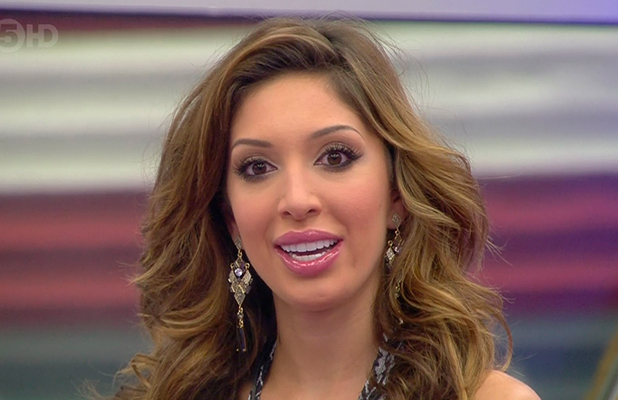 Teen Mom's
Farrah Abraham
has been branded
"ugly, vile, boring and unattractive"
by her
Celebrity Big Brother
housemates. She's been voted the Most Unpopular member of the house. Our
CBB blogger Nicola McLean has called her a "cray, cray b*tch"
, while our
Deputy Web Editor and Mummy Blogger Natasha Rigler has said she needs to grow up
.
But what do YOU think of Farrah? Let us know below!
Are you a fan of CBB's Farrah Abraham? Answer in our poll!
NO. WAY. She's too much!
76.86%
YES! She's making great telly!
18.70%
Hmmm..I can't decide if I like her or not
4.43%