Jenna Jameson has told Farrah Abraham she has her back in the Celebrity Big Brother house, advising her: "None of these f**kers matter."
The porn star bonded with Teen Mom Farrah since day one, as the two young females on Team USA, despite Farrah being voted most unpopular housemate by everyone else.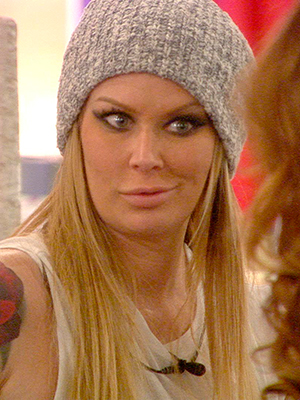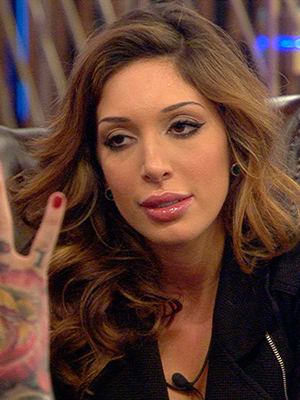 Jenna has told Farrah, however, to ignore what others think, and says she has full confidence that Farrah is strong enough to not let it bother her.
She told Farrah: "None of these f**kers matter… they just don't matter… when they come at you, I know you can handle it and take it in your stride. When you have such terrible things happen and you grow that armour.
"No one really understands why I cling onto you, it's because I see myself in you. You're a tough mother-f**ker. You're going to have a lot of things coming your way, you're going to have a lot of things coming to you just like I did at that age, but you're going to be prepared.
"There is no one gonna f*ck with you…"
Farrah faces the fake double eviction tonight: two housemates will leave the compound but rather than going home, they will move into a secret house to spy on the others. In a twist, the others will KNOW they are being spied on!
CBB
continues tonight at 9pm on Channel 5.
Are you a fan of CBB's Farrah Abraham? Answer in our poll!
NO. WAY. She's too much!
76.86%
YES! She's making great telly!
18.70%
Hmmm..I can't decide if I like her or not
4.43%