Celebrity Big Brother's Chloe-Jasmine Whichello has declared she would choose smoking over eating in the house.
The
X Factor
star made the comment while the housemates were deciding what to buy with this week's luxury shopping basket.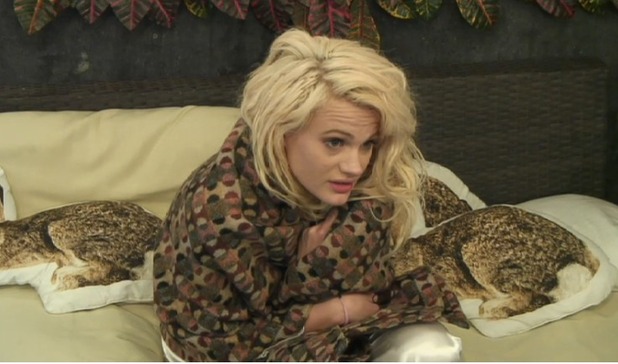 Chloe says: "Take off my corn things. I would rather have my cigarettes. I'd rather starve. I'd rather not eat than not smoke."
Understandably, her fiancé Stevi Ritchie wasn't too thrilled with that statement and replied: "There's no way you're not eating. I'm not having that."
Chloe's response? "Darling, shush, it's okay."
The luxury shopping budget was given to
housemates after they passed the latest task
, which saw them all sacrificing something important to them.
For Chloe and Stevi, that was their love.
Chloe had to give up her engagement ring
and they were banned from intimate physical or verbal connection, much to Chloe's disgust. She
broke down in tears and branded the task "sick"
when she found out.
CBB
airs nightly at 9pm on Channel 5.
CBB: Who is your number one choice to be 'fake' evicted and put in the secret house?
Stevi and Chloe-Jasmine
16.90%