Celebrity Big Brother star Jenna Jameson has said she "likes" Natasha Hamilton but is frustrated by her "two-faced bullsh*t".
Jenna goes on a massive rant about Natasha in tonight's episode (11 September), where she says the Atomic Kitten singer has a "big fat flaw" in her character.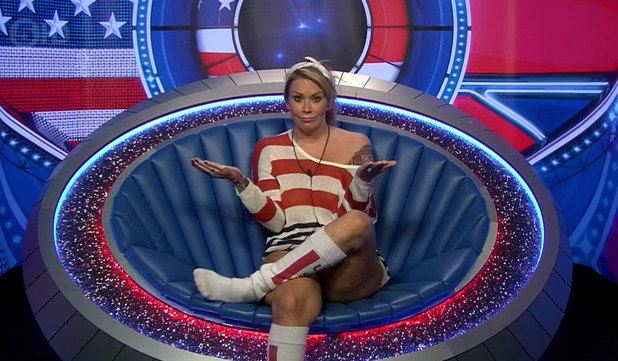 After completing the group shopping task, porn star Jenna says in the Diary Room: "I really like her but she has one big fat character flaw...she cannot own up to her two-faced bullsh*t.
"She really is two-faced. I have never seen such a really b*tchy face and I don't know where it's coming from and I am frustrated because I like her and she is someone I would want to hang out with when we get out of here, but I cannot be friends with someone I cannot trust."
Jenna then reveals her annoyance at Natasha for nominating her during this week's face-to-face nominations, and claims the Brits are going out of their way to get her and Farrah Abraham out of the house.
"She is a s**t talker," Jenna continues. "I cannot believe she nominated me. The reason why me and Farrah have been nominated is because the Brits want us out. I don't know if it's territorial but they are trained to cut us out of the pad and that is sad."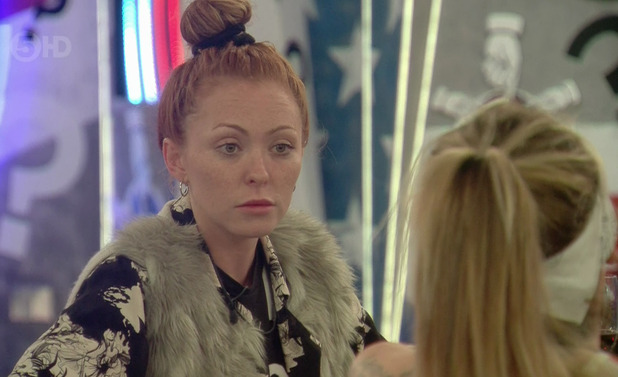 Later in the garden, Natasha, Bobby Davro, Chloe-Jasmine Whichello and Stevi Ritchie soon turn conversation to Jenna.
Natasha says: "I nominated Jenna for a valid reason to me and I could hear her saying 'fake ar*ed b*tch' and I'm actually not fake...to be fake I would have not nominated so as not to offend."
Jenna also continues her tirade against Natasha in the bedroom while talking to Farrah.
"It's going to pop off with Natasha because she has got all kinds of attitude right now and I don't know why," Jenna says. "I'm going to be cordial but she's fake.
"Do you know how many times I wanna snatch a b*tch up. There's a battle for alpha female right now, they think they have dethroned Farrah, they think the one that is the loudest is the alpha, but they're wrong...now Natasha is stepping up."
Catch CBB tonight (Friday 11 September) at 9pm on Channel 5.
Try Reveal's digital edition on iPhone & iPad. Subscribe now & never miss an issue!