Chloe-Jasmine Whichello has said not being able to touch her fiancé Stevi Ritchie in Celebrity Big Brother feels like someone has died.
The singer has made no secret of the fact she's gutted to have been given a PDA ban as part of the latest shopping task, meaning she can't be physically or verbally intimate with Stevi.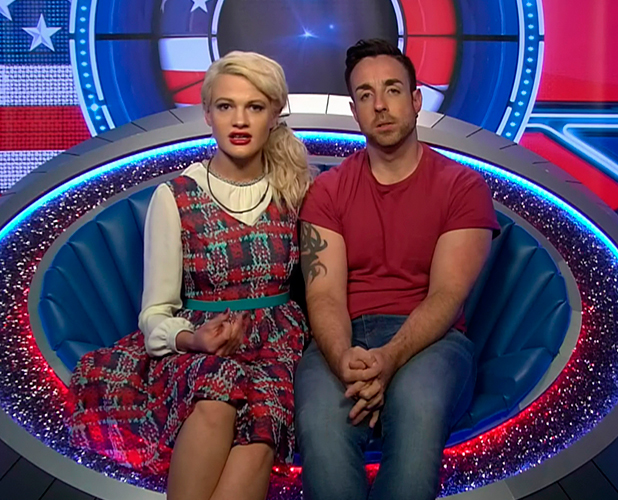 Speaking in the Diary Room, she says: "I just miss the human being that I cannot communicate with. It feels like someone has died and you have all the memories of them but you can't communicate with them and they're gone."
Stevi says: "I miss kissing her lovely soft lips and giving her a nice cuddle and when our skin touches each other's bodies… it melts your heart."
As part of the shopping challenge, each housemate had to give up something they loved. Everyone had to give up a material possession, apart from Gail, who gave up cleaning. Chloe said it was "sick" that she had to give up her love for fiancé, and had a meltdown when she was made to place her engagement ring in a box.
Housemate
Farrah wasn't impressed, telling Big Brother in the Diary Room
: "If they were more confident in each other and were on the same page, which I feel like they are never on the same f***ing page, it's like uncomfortable to be around… I mean if my ring is safe and I am confident in who I'm f***ing marrying I don't see it as a challenge."
Luckily for the pair - perhaps unluckily for the other housemates - the challenge later comes to an end, meaning the
X Factor
stars are free to PDA to their hearts' content. Which they do!
An excited
Chloe throws herself on Stevi, sharing plenty of kisses and hugs
, while shouting: "I freaking love you Steven Andrew Ritchie. I freaking love you. I love you, I love you, I love you, I love you, I love you, God, I love you. I love you so much. That killed me! It killed me! I am dying! I love you."
CBB
airs nightly on Channel 5.
CBB: Who is your number one choice to be 'fake' evicted and put in the secret house?
Stevi and Chloe-Jasmine
16.90%