Liam Payne has reacted to One Direction fans upset that he spoke about topics including Louis Tomlinson's baby and how he addressed the Louis / Harry Styles romance fantasies in a new interview.
The singer scored his first solo magazine cover and interview with Attitude magazine, to celebrate him being voted the Sexiest Man of the Year by Attitude readers.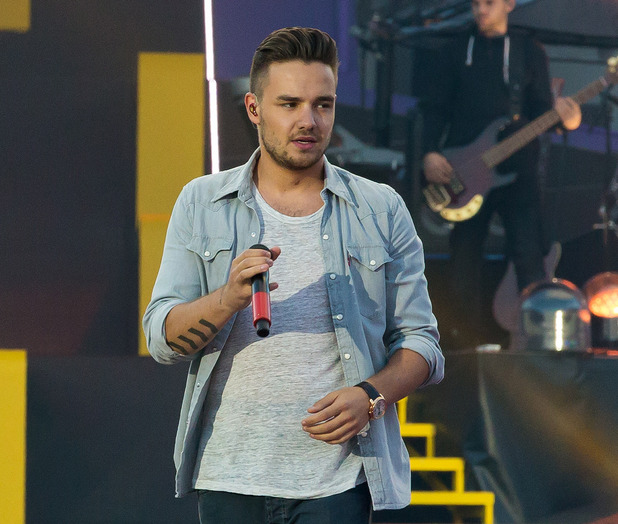 Among the topics covered in the interview was bandmate Louis' impending fatherhood with Los Angeles-based stylist Briana Jungwirth, as well as fan fiction about Louis and Harry having a secret relationship.
After saying he got
annoyed by people who thought Briana's pregnancy was fake
, he then spoke about 'Larry' while discussing America's recent law making same-sex marriage legal.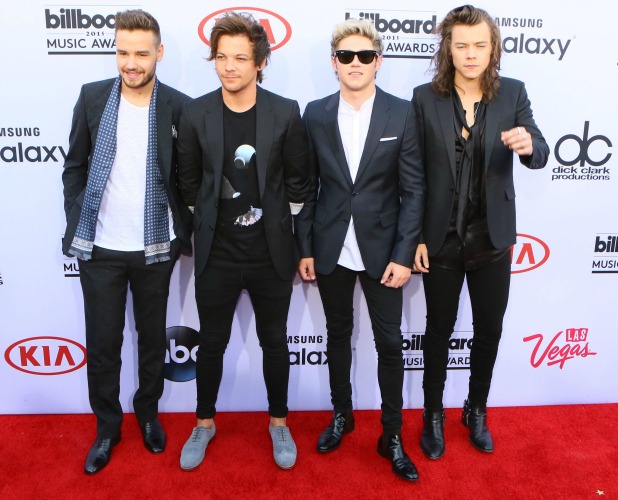 Liam said: "When the law changed in the US there were loads of rainbow flags flying at our shows, but I think that was mainly because people think of the Louis and Harry thing [that they're secret lovers], which is absolutely nuts and drives me insane. It's like when you know the ins and outs of what's going on with people it's just annoying when it's so stupid."
But some One Direction fans apparently weren't happy at him discussing Louis' baby or Larry rather than focusing on himself, while others said perhaps the rainbow flags were nothing to do with Larry, they were to symbolise acceptance and equality and being happy with yourself.
Dear @Real_Liam_Payne, I don't take the rainbow flag for Larry. I bring the flag with me because I'm part of the lgbt and I'm proud of this.

— Frences Bean Cobain (@LarentsBabe) September 11, 2015
You have a HUGE platform to talk about homophobia and LGBTQA+ rights and all you talk about is how much your hate Larry? @Real_Liam_Payne

— lexi (@losttboylouis) September 10, 2015
Also that 'briana' comment???? @Real_Liam_Payne wtf???? This was an interview about /you/???? So why???? Bring that up????

— drag me (@nyanhoran) September 10, 2015
yeah i totally enjoyed reading how you think rainbow flags = larry and mentioning louis/briana & MISSING THE POINT https://t.co/u9uLuubdx8

— Serena (@littlelacehaz) September 10, 2015
Really??? @Real_Liam_Payne ur interview is about Larry and Briana; I love your photos but I hate this interview.

— Jennifer (@Brave_1D) September 10, 2015
@Real_Liam_Payne and who are you to talk about Briana and Louis? Why don't they open their mouths?

— G. (@Hazzah0lic) September 10, 2015
@Real_Liam_Payne why is the interview revolved around Harry, Louis, and Briana? The interview should be about you not them.

— Mary (@merry__monkey) September 10, 2015
@Real_Liam_Payne we appreciate it, but it was supposed to be about you, not about Harry, Briana and Louis.

— millie (@MillieArbe) September 10, 2015
@Real_Liam_Payne why do YOU talk about LARRY why do YOU talk about LOUIS AND BRIANA, it's got nothing to do with you Liam

— daddy (@lightlovelarry) September 10, 2015
All you did was talk about Larry, Briana and belittle ur lgbtq+ fans https://t.co/EgemflN0nn

— andrea / pcd (@helovedyou1st) September 10, 2015
@Real_Liam_Payne it was your interview but every sentence involves louis and harry? briana? why?

— next to you (@loufxckme) September 10, 2015
Liam, however, defended the interview and his comments via Twitter, saying: "It's funny I thought people appreciated honesty these days. Can see people saying I'm playing 'the victim' I don't feel even 1% a victim at all I had a wonderful time doing the shoot and am blessed with the best job in the world massive thank you to @AttitudeMag for having me along and for everyone who enjoyed reading."