Janice Dickinson has offered to carry Celebrity Big Brother housemate Austin Armacost's child if he ever wants to start a family with his husband.
The 60-year-old former supermodel has clearly bonded with her Team USA housemate, as she made the generous gesture during a chat that started with her own reflections on parenthood.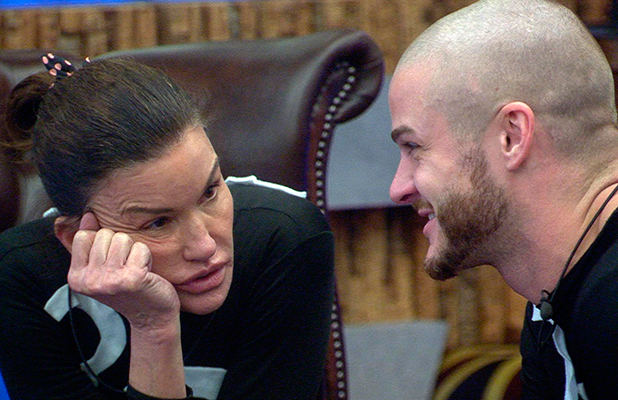 Janice told him: "The best thing I ever did was raising both my children. The proudest thing I've ever done is to raise non-homophobic children, which is my biggest pride. Which is what will happen when you and your husband have babies.
"I'll carry it if you want? You know I can carry it. You just have to get it, turkey baste it. I'll do it. I will honestly do that."
We'll find out Austin's reaction on tonight's show!
Janice is mum to son Nathan and daughter Savannah. Back in 2007, her son defended her in an interview, saying: "People don't get to see her as a mother behind the scenes - she either cooks or she'll get a cook in to make us a meal. She's a proper hands-on mum. She also speaks Italian and French and she's well-educated.
"My mum is a strong alpha female and I'm constantly having to say: 'No Mum!' But away from the cameras she's an incredible mother. She's exhausting, but I love her."
CBB: Who is your number one choice to be 'fake' evicted and put in the secret house?
Stevi and Chloe-Jasmine
16.90%
CBB
airs nightly on Channel 5.