Farrah Abraham has been branded "boring", "most vile" and the "least trustworthy" by her fellow Celebrity Big Brother housemates.
As part of this week's shopping task, housemates were told they must buzz in with an honest answer to questions given to them.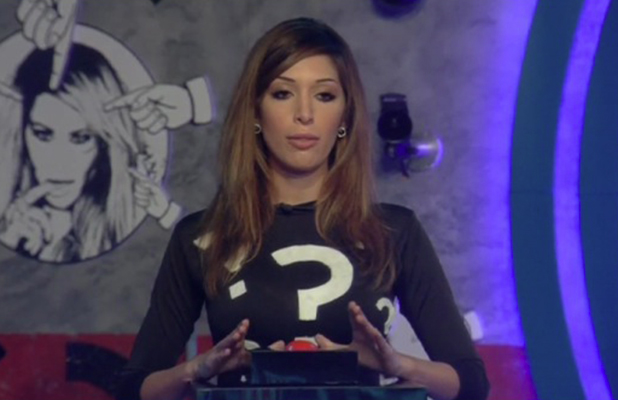 When the question, 'Which housemate is the most boring?' was asked, James Hill buzzed in and gave a reason for choosing Farrah.
"I don't know what I have done with Farrah apart from argue and a couple of heart to hearts," he said. "But as a whole I find her boring."
Disagreeing with his comment, Farrah replied: "I think I am so awesome, so fun, that no one in this world could be bored of me. And that's why I think James is wrong."
The task continued, with more housemates giving their honest answers to questions.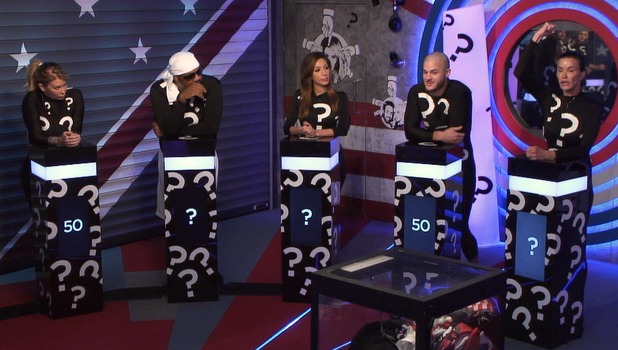 Bobby Davro, who nominated Farrah this week, said she was least trustworthy because "she seems a little bit preoccupied with herself and I always find as though every time I look over she seems to be whispering and I don't really trust her simply because of that".
Finally, Natasha Hamilton branded Farrah most vile due to the first night when Farrah said she wanted to "spit on" her.
Farrah accepted it, saying: "I accept that, I am happy I don't take s**t from someone off the bat coming in the house and loves to talk s**t or talk about me with Austin, so I am happy I stood up for myself and I would love to spit on someone who treats people like that from their first impression because that is a horrible first impression. Cheers to Natasha because I think she is vile too."
Natasha also
named Farrah as the most unpopular
housemate, while Austin Armacost labelled the Teen Mom star as the least talented.
See the drama unfold tonight (Thursday 10 September) on CBB at 9pm on Channel 5.
Try Reveal's digital edition on iPhone & iPad. Subscribe now & never miss an issue!
CBB line-up:
Copyright: Channel 5