Professor Green has said he and wife Millie Mackintosh balance each other out thanks to their different outlooks on life.
Speaking on ITV's
This Morning
today, the rapper, 31, opened up about life with his ex-
Made In Chelsea
star wife, 26, and his upbringing.
He said of Millie: "She is an eternal optimist… I'm a slight pessimist so we balance each other out quite well. She doesn't let me stay down in the dumps for too long. That said, I don't look to her to solve my problems. I think that would make for a bad relationship because then if anything was wrong and wasn't fixed it'd be her fault, hence why I see a therapist.
"I don't rely on Millie to counsel me."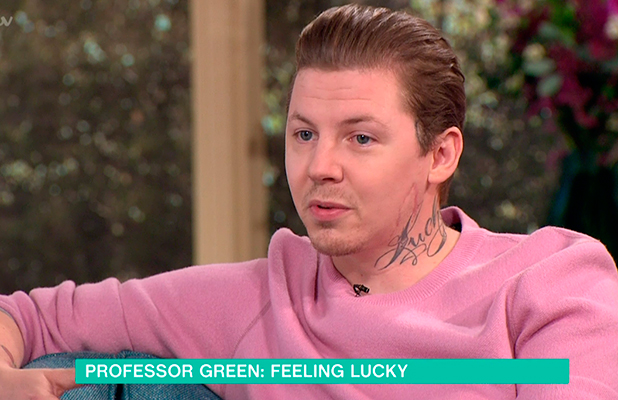 Pro Green – real name Stephen Manderson – spoke to Phillip Schofield and Holly Willoughby about his journey from a council estate to music stardom.
He said his mum was 16 and his dad was 18 when he was born. "Dad didn't stick around for long, he ended up leaving my mum for another woman.. But he was a good man though. A kind man. He just had his own problems. The year before he ended up taking his own life, I reached out to him just before Christmas and we were meant to meet the day after Boxing Day.
"I asked him if he was going to come down and see me as I didn't have transport and lived quite far away and he said his wife and stepchildren were really happy and wanted to see me, and I lost my temper and it was the first time I'd ever really told him how I felt. I said it wasn't about me coming to play happy families, it was about me and you sitting down as adults and talking about everything that's happened and finally putting it to rest."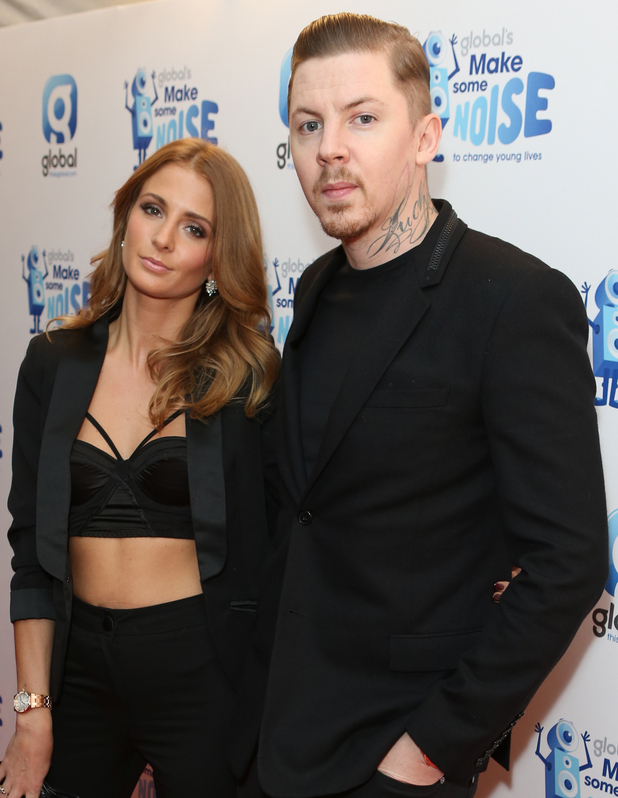 "I had put myself on the line again having said I never would… and I went 'if I ever see you again I'll knock you out'... and then the following Wednesday morning my nan came into my room and said 'dad's hung himself'... I've learnt [now] about the traumas that he suffered in his life and the bereavements and how his life started and… I can understand… and I just wished I could have spoken to him. It just means I just have to take better care of myself - he was one of the three brothers and all dead - two took their own lives."
Pro Green also spoke about his own mental health, saying that when he becomes stressed his anxiety gets worse and his hypochondria comes out.
"I've seen a lot of my doctor over the years, but that's got a lot better. I'm looking forward to the future and hopefully having my own family and I'm not afraid to say now that I see a therapist regularly to talk things through and to start processing everything that I've been through.
"I would have been so scared to say that before now. But it's important [to say]. As humans we are so resilient and you can puff your chest up and get through things, but that's not dealing with them and processing them and digesting what's happened, that's just surviving. And then you're left to carry the burden of everything you've been through. And if you've been through so many things that have caused you trauma you don't want is causing you to behave which way or not."
Pro Green's autobiography,
Lucky
, is out now.