Farrah Abraham has said she doesn't care about being named the Most Unpopular Housemate on Celebrity Big Brother.
The housemates were gathered together yesterday for a task that allowed them to win points by answering questions about each other.
When a question was asked, any housemate who wanted to answer had to press a buzzer.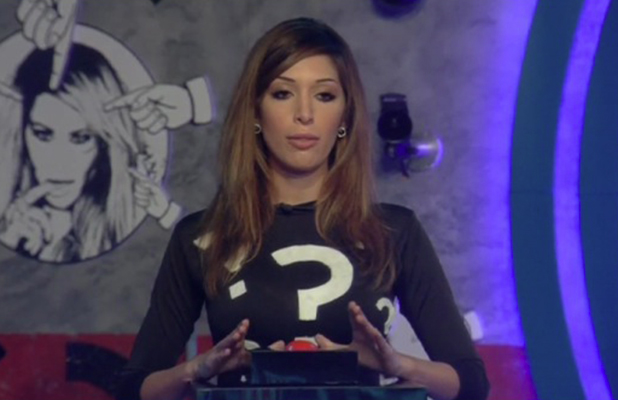 One query was which housemate was the most unpopular, which Natasha Hamilton buzzed in to answer. "Farrah," she said, without skipping a beat. "She's upset the most people. She said derogatory things to people about sexuality. She has attacked me in the kitchen the other day, not physically, but verbally."
Farrah was given a chance to respond. She said: "I am happy to be the least popular person in the house because I love that I stand up for what I believe in. I don't tolerate fake, manipulative, coward-like behaviour from people, so thank you for letting me be the least popular person."
Her unpopularity in the house was evident during yesterday's face-to-face nominations, when she had to listen to several housemates explaining just why they didn't like her.
The
harshest critic was Bobby Davro
, who told her: "The first person I am going to nominate is truly a beautiful woman, however beauty does not exist totally on the outside. It has to be coming from the inside," he said. I might say something that might hurt you young lady but I want you to listen…"
"You are possibly one of the ugliest people I have ever had to have the misfortune of sharing my time with. No amount of lipgloss will disguise the ugliness that lives inside of you. I say that because I don't know your background, I know nothing about you.
"I tried…I asked Scoop, 'what do you think if I go to speak to her? Would I would understand you and understand why you are so venomous. Why you have so much vileness inside of you that comes spilling out every time you feel as though you are being attacked?'
"It's so unattractive; it's so dreadful to watch. Because I would love for you to be the complete beautiful person that I know you could be if only you would drop your defences and not attack every time."