Farrah Abraham has slammed Team UK in the Celebrity Big Brother house, saying: "Some of your British have Satan inside them."
In scenes to air tonight, we will
see the Teen Mom retreat to the Diary Room
after being laid into by housemates during face-to-face nominations.
Among those nominating her, and providing detailed and unpleasant to hear reasons, was Bobby Davro, who said: "You are possibly one of the ugliest people I have ever had to have the misfortune of sharing my time with. No amount of lipgloss will disguise the ugliness that lives inside of you."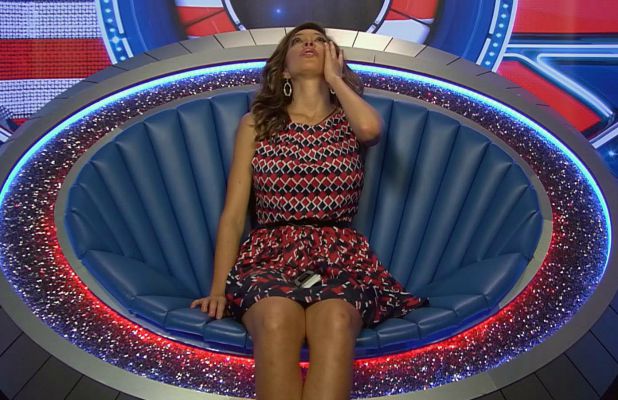 Reflecting on what has happened, Farrah says: "I would just like to share how I feel so hopefully your British public understands what I deal with in this home and can better understand me.
"Some of your British have Satan inside of them so I really tried to help share this with others so that I am not looked at as a person who has anger for no reason.
"Natasha had issues as soon as I came in the door. I will always stand up for myself as I know I am a bigger person than she is and I really wish her all the best, and her jealousy towards women needs to stop.
"The Bobby situation, I am blessed that I have the power, that I have the strength to stand up and not let anyone tell me that I am vile, that I am negative, that I am ugly, that I am anything derogatory because you know what? In every girl, every man out there is a beautiful person and do not listen to anyone who behaves like that, holds himself like that, spreads negativity in the house, that is disgusting and that is against God's will."
She adds: "No one goes through or has to put up with as much s**t in this house as I do. (Tears up) And everyone else who feels the same way as Bobby. I'll pray for you.I just have to stay and be real as that is all I can be but I am no longer engaging. And I will never do a group nomination ever again."
The housemates don't know yet that the next eviction will be a double FAKE eviction with a twist! Two housemates will leave the house, but rather than going home, they will enter a secret room where they can spy on the others. The big twist is the rest of the house will KNOW they are being spied on.
We'll see the full nominations on tonight's Celebrity Big Brother at 9pm on Channel 5.