Stevi Ritchie is daring to dream that he and Chloe-Jasmine Whichello can win Celebrity Big Brother.
In scenes to air tonight, we'll see the former
X Factor
contestant admitting he thinks it's unlikely the engaged couple will triumph, but that won't stop him dreaming about it happening.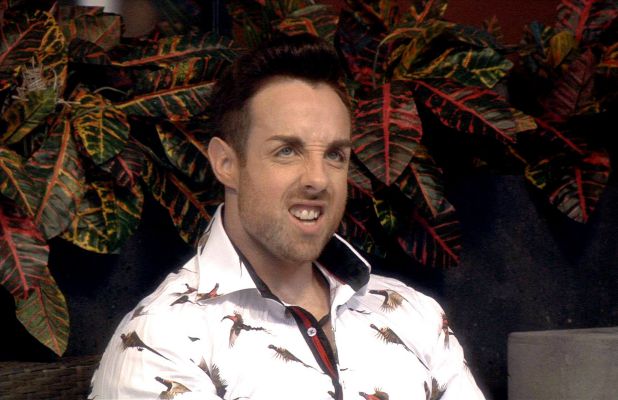 He says ahead of the eviction, in which he and Chloe were nominated: "This is the scariest part BB, all your nerves come crashing down and the adrenaline and your heart is pumping. Nothing can prepare you, you know, and if you can control it then great but if you can't it will eat you alive…it will kill you.
"A couple have never won it before have they? Maybe I'm dreaming, maybe I am jumping the gun when I'm saying that. And yeah it probably won't happen but you know what maybe anything is possible. But me and Chlo are just ourselves and we love each other, we are getting along and we are just being us."
They were saved by the public and Chris Ellison went home instead.
But on tonight's episode, we'll see the face-to-face nominations which happened immediately after Chris' exit, and find out whether Stevi and Chloe-Jasmine face eviction again.
We already know Austin, James and Jenna have nominated them, with Austin saying it's because they make him nauesous. James wants them to interact more with others, while Jenna says: "I think you would be better on the outside."
The housemates don't know yet that the next eviction will be a double FAKE eviction with a twist! Two housemates will leave the house, but rather than going home, they will enter a secret room where they can spy on the others. The big twist is the rest of the house will KNOW they are being spied on.
We'll see the full nominations on tonight's Celebrity Big Brother at 9pm on Channel 5.