Gail Porter's confidence has risen after she was saved from eviction on Celebrity Big Brother this week.
The former model was facing Chris Ellison, Chloe-Jasmine and Stevi Ritchie, and Bobby Davro in the second public vote, but remained in the house after actor Chris received the fewest votes to save.
Reacting in the Diary Room afterwards, she said she was thrilled to have been saved and she'd now decided she wanted to remain in
CBB
until the finale.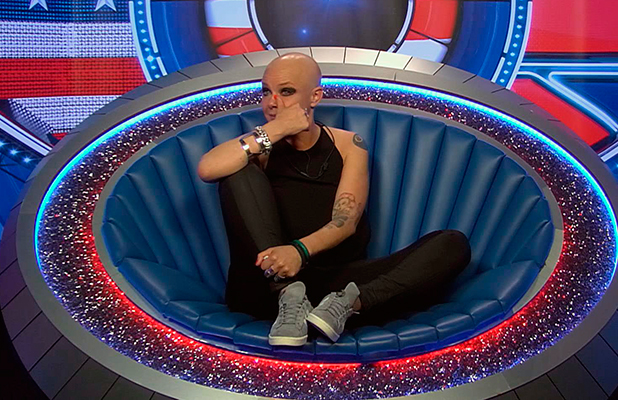 "I'm going to be here until the end. I've decided. I think because it was the first time I have been up for nomination, being nominated… I wrote myself off. But now everyone in the house has actually been really nice and they don't want me to go, so I shouldn't take it too personally because I still don't know why I got nominated," she said.
"I didn't listen to the reasons. A lot of people think that I can't cope with the arguments, and the amount of competitiveness there is. Which I think they are probably right. I am sensitive. But I have been voted in by the British public so s*d it. I'm just going to go for it!'
She will face a third eviction again this week... but she won't be going home if she's evicted.
In a massive twist, the Friday night eviction will be a double whammy, with two housemates leaving the compound. Instead of going home, however, they will be entering a secret house to spy on the rest of the housemates.
Then in a further twist, the housemates will be TOLD they are being spied on!
CBB: Who is your number one choice to be 'fake' evicted and put in the secret house?
Stevi and Chloe-Jasmine
16.90%