Celebrity Big Brother's Janice Dickinson reckons that Chloe-Jasmine Whichello is exactly the same as her.
In scenes that aired last night, we saw the former supermodel gushing over
X Factor
contestant Chloe-Jasmine and how well they have bonded together in the house.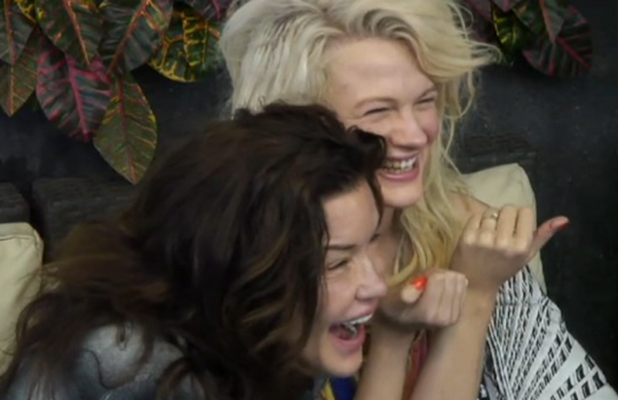 Janice says: "Chloe-Jasmine is junior version of me. Chloe-Jasmine has even said that I remind her a lot of the way her mother looks and the way her mother speaks to her.
"Maybe I was Chloe-Jasmine in a another life? Maybe Chloe-Jasmine was me in another life…Chloe-Jasmine and I have a true connection. She is extremely well bred."
Janice, 60, was born in Brooklyn, New York and was one of the world's top models at the peak of her career. Chloe-Jasmine, 24, found fame on the last series of
X Factor
and is engaged to former co-star Stevi Ritchie.
The couple are up for eviction AGAIN this week for the third time in a row.
What they don't know yet, however, is that it's a double eviction, but instead of going home, the two evicted housemates will enter a secret house and spy on the rest of the housemates. In a further twist, those housemates will KNOW they are being spied on!
So confusing!
CBB: Who is your number one choice to be 'fake' evicted and put in the secret house?
Stevi and Chloe-Jasmine
16.90%