ITV's new entertainment show Eternal Glory will pit eight athletes against each other in a bid to discover who is the ultimate sports champion.
The athletes' endurance will be tested through tough physical and mental challenges, as they are assessed for psychological endurance, reaction speed, agility, hand-eye coordination, strength, stamina, visualisation, strategy, adaptability, and recovery time.
Yikes! Sounds tough indeed!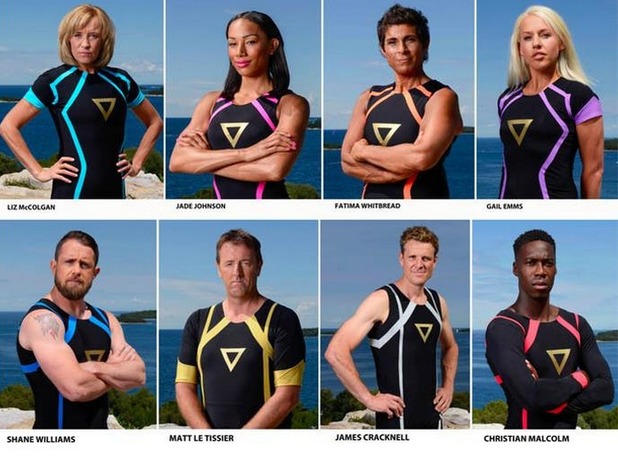 Richard Bacon will host the series, while world renowned sports scientist Professor Greg Whyte OBE will be on hand each week to talk viewers through the science of the challenges.
He said: "Even on early tests, they (the sports stars) were absolutely going for it. It's one of those age old pub debates – who is the best athlete? This show can prove scientifically, with evidence, who is the best all rounder of them all."
The athletes are:
Rower James Cracknell
"I knew what we were doing every day for four year cycles in my career, and I'd embraced that, so there's an appeal to doing something where you don't know what you're going to be doing. It's a real mix of challenges in terms of what we're going to do, but also the different people."
Footballer Matt Le Tissier
"It's been 13 years since I retired and I've realised that I've been very comfortable and not done anything I don't want to do, so I thought it was about time I put myself outside my comfort zone for a change and give myself a bit of a challenge."
Javelin thrower Fatima Whitbread
"This show is probably more up my street than most things and I like to think I'm crazy enough to want to do it. It's a challenge, it's different and it's like-minded sportsmen and women so you know it's going to be competitive. I love being competitive – to me it's something that made me the champion I was."
Long jumper Jade Johnson
"This show appealed to me because I love the fact that it's got a sports element with Greg, and also a bit of wanting to understand what athletes are really like."
Middle distance runner Liz McColgan
"I wanted to do this show to challenge myself again, to see if I can get back into that competitive mind-set. When I go into a competition I'm in it to win it. I hope that kicks in when this competition starts."
Rugby player Shane Williams
"Since I finished playing rugby I do miss the competitiveness, competing against people and going one on one against people. I do miss that, so when this opportunity came up it was an easy decision."
Badminton player Gail Emms
"As an ex-athlete these kind of things still appeal to you. Straightway something goes off in your brain, competition, yippee!"
Sprinter Christian Malcolm
"The opportunity to do this came up and it seemed different and fun. At the same time, I don't know what I'm getting myself into because I have a fear of deep water!"
The series was filmed in Croatia, where the athletes lived together and competed together. Six episodes have been filmed. Each episode, the two athletes with the lowest scores will go head-to-head in a battle, with one going home.
The show already airs across Europe where it's achieved success, particularly in Norway where it's on a sixth series.