Kris Jenner is supportive of daughter Kylie's relationship with rapper Tyga.
According to a new report in
People
magazine, momager Kris, 59, feels that her youngest child Kylie can make her own decisions, now that she's 18. And that includes dating Tyga, who is seven years her senior.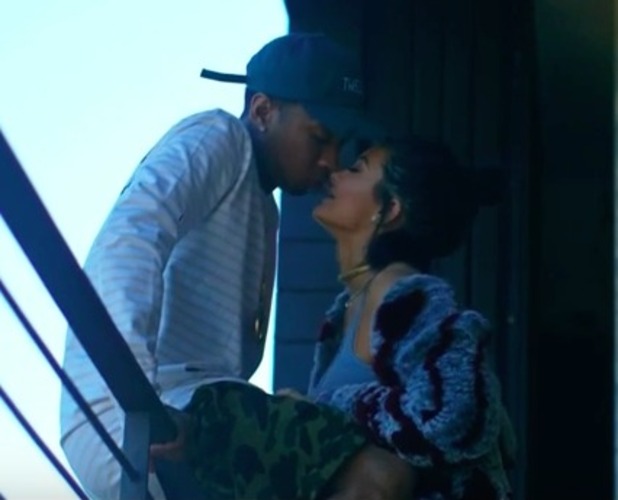 A source said: "There's not much she could say since Kylie is an adult now. Kris actually supports their relationship big time. She thinks he is the next hip hop genius of our generation and wants to do anything she can to help him succeed."
Kylie and Tyga have become more public with their romance in recent weeks, as evidenced by
Tyga gifting Kylie with a Ferrari
for her birthday in front of the paps, and then hiring her to star in the
steamy video for his song '$timulated'.
Tyga has been seen hanging around with the Kardashian and Jenner clan on many occasions, such as Easter Sunday this year when he accompanied them to church in LA.
He was also in
St Barts with them while they filmed Keeping Up With The Kardashians
, prompting rumours he may be appearing in an upcoming episode.
In July this year, Kylie's sister
Khloe defended the romance, saying Kylie would never be like other teens
the same age because of her upbringing and lifestyle. "Kylie might be 17, but from what Kylie has been through and the life she lives, she's not a normal 17-year-old. I think at 16 I was probably f**king someone that was in their 20s, for sure. I wouldn't say I was even dating, probably just sleeping with them. But again Kylie is not a normal 17-year-old.
"You're not gonna say, 'Hey, so what are you doing this weekend?' and have her say, 'Having a slumber party at my girlfriend's,' or 'Going to prom.' That's not what Kylie does. Kylie is taking business meetings and bought her first house, or she's going on a private plane with Karl Lagerfeld to take a meeting. That's not even what people do in their 30s. It's a rare circumstance, so let's treat this as a special case."
All you need to know about
Kylie Jenner
: