George Clooney has joked he's just "arm candy" for wife Amal.
The
Gravity
star was the first-ever guest on Stephen Colbert's new late night show in the US, where the host asked him what it was like to be married to human rights lawyer Amal.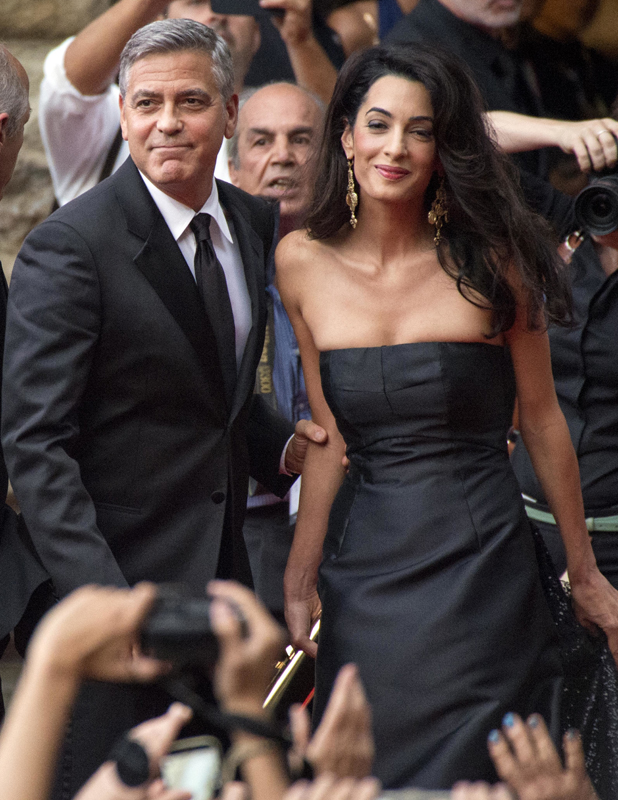 Stephen said: "Because she's a very serious person. She must say, 'We're going to meet some extremely intelligent people tonight. These are not show people. Just be shiny.'"
George agreed, joking: "Shiny and pretty. That mostly what I do now."
The couple married in Venice in September 2014, holding their reception at a hotel overlooking the Grand Canal. Guests at the nuptials included Matt Damon, Cindy Crawford and Bill Murray.
Amal was named 'The Most Fascinating Person of 2014' in an influential poll by legendary US broadcaster Barbara Walters last year, beating the likes of Taylor Swift.
At the time, Ms Walter said: "She is suddenly in that stratosphere which is reserved for Jackie O, Princess Di and Kate Middleton. Everything she does, says or wears is officially fascinating."