Taylor Swift has swiped Instagram's most followed celebrity crown from Kim Kardashian West.
Just a week after
Kim celebrated being the most popular person on Instagram
, singer-songwriter Taylor has swooped in and nicked the top spot!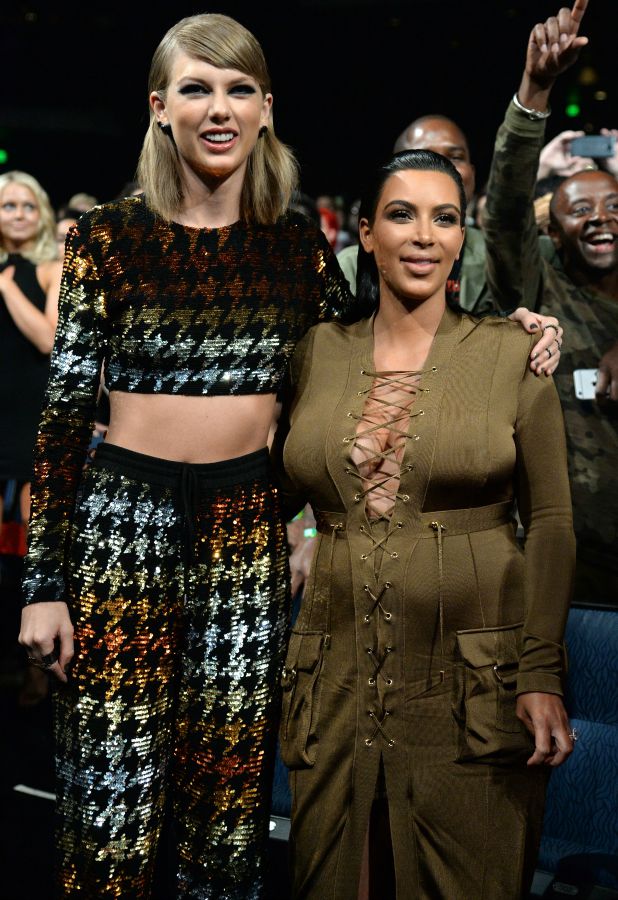 As of today, Taylor has 45.6 million followers, while Kim has 45.5 million.
SO CLOSE!
While Kim celebrated her mammoth Instagram following with a series of cleavage-flaunting, sultry selfies, so far Taylor hasn't commented. Her last post was a very cute picture of herself playing with cat Olivia Benson.
Kim, 34, and Taylor, 25, were snapped together at the MTV Video Music Awards in Los Angeles last month, as they watched Kim's husband Kanye performing.
Of course, we all know Taylor and Kanye's history...
At the MTV Video Music Awards in 2009, rapper Kanye famously stormed the stage and interrupted Taylor's speech for 'Best Female Video', saying Beyonce deserved the prize more. It spawned the meme, "I'mma let you finish but..."
Since then, the musicians have cleared the air and become friends. So much so, there are always rumours of a collaboration floating around. Taylor recently told Vanity Fair that it was Kanye's friend Jay Z who paved the way for their friendship.
"I became friends with Jay Z, and I think it was important for Jay Z, for Kanye and I to get along," she explained. "And then Kanye and I both reached a place where he would say really nice things about my music and what I've accomplished, and I could ask him how his kid's doing.
"I feel like I wasn't ready to be friends with Kanye until I felt like he had some sort of respect for me, and he wasn't ready to be friends with me until he had some sort of respect for me - so it was the same issue."
All you need to know about
Kim Kardashian
:
For exclusive competitions and amazing prizes visit Reveal's Facebook page NOW!