Celebrity Big Brother's Farrah Abraham has played snog, marry, avoid in the Diary Room.
The
Teen Mom
star answered questions from fans, including how she felt about her housemates and whether she would ever move to the UK.
"Snog? What does that mean?" she said. "Oh, okay. So I would probably kiss Jenna Jameson. I would probably marry Scoop. And I would avoid Natasha Hamilton."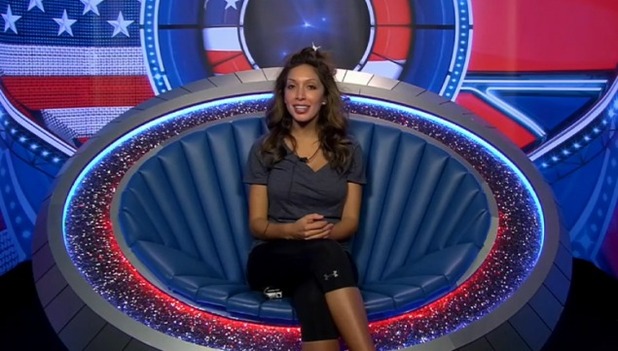 Well, the latter will surprise nobody given the
fireworks between Farrah and Natasha in the last couple of days.
It became so heated between them earlier this week that
Big Brother called Farrah to the Diary Room
to make her take deep breaths and calm down.
Farrah spoke about the differences between Team USA and Team UK, saying: "I would say a lot of the housemates would agree we have a different sense of humour. The Americans are more loud and open with their emotions."
She was also asked what she would do if she was president of the house: "I would put the same rules and disciplines in place that Scoop has. Be very fair, hear everyone out and include everyone. I would be fair and I would care about everyone's feelings."
CBB continues tonight at 9pm on Channel 5