Chris Ellison has admitted he's happy to be out of the Celebrity Big Brother house.
The
Bill
actor became the second housemate to be evicted last night, when he lost out in the public vote to Chloe-Jasmine & Stevi Ritchie, Gail Porter and Bobby Davro.
But exiting the house and talking to host Emma Willis, he confessed he wasn't upset about leaving.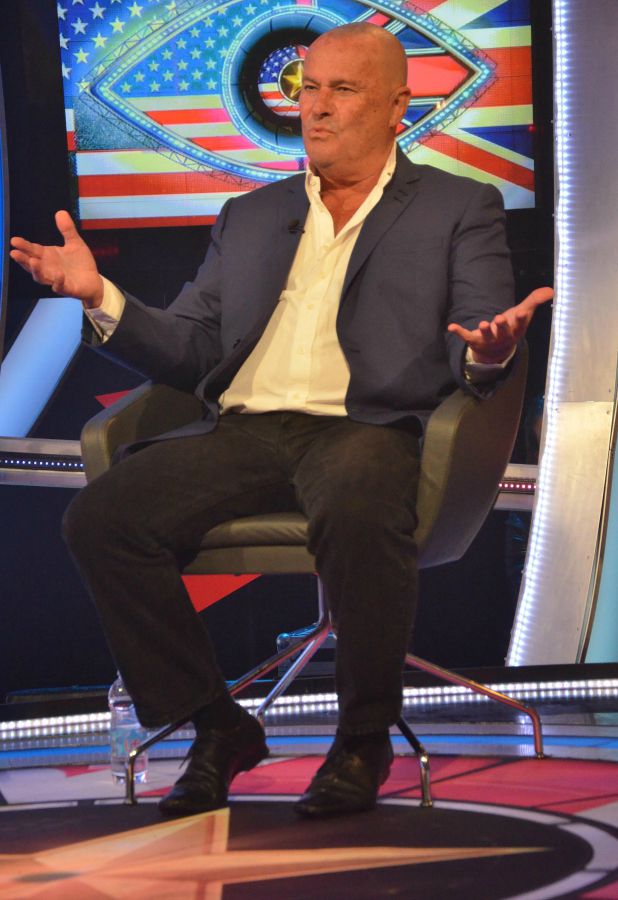 "I just got fed up with it," he said. "It's so mad in there. I thought I was losing my sanity some of the time. There are just crazy arguments all the time and shouting and screaming and that got a bit boring.
"And you cannot sleep at night because they all bloody well snore! It was like an orchestra most nights. That was really difficult because you have sleep deprivation as well as the other stuff. I'm not complaining, though. It was a very comfortable bed!"
Chris was nominated for eviction by house president Scoop, who had to deliver one "killer" nomination before
Team USA decided collectively which other Team UK housemates would face the public vote.
"I understood why he chose me," said Chris. "He probably thought I wasn't doing enough. I'm not a game player. I never have been. Christmas in my house is really boring!"
When Emma asked Chris for his thoughts on Farrah, he simply said: "I never spoke to her. I just ignored her."
He had words of praise for Jenna Jameson, however, saying: "She is a very nice girl." He suggested Jenna was in an unfortunate position as she'd been kind of forced to buddy up with Farrah as they are the two young women on Team USA.
"She was kind of locked in with Farrah. The Brits kind of stuck together. I had Sherrie to talk about the business with, Bobby to keep me amused. We also had Austin who was more like one of us. He lives in Huddersfield and loves Britain and everything British. And he was the one who was really with us - not in the competitions, though, I have to say!"
Watch his full exit interview with Emma: