Natasha Hamilton and Jenna Jameson have cleared the air after that massive row between Natasha and Farrah on last night's Celebrity Big Brother.
It all kicked off when
Farrah was angry at Natasha for pouring a glass of Jenna's kosher wine
, and escalated to the point a furious
Farrah was called to the Diary Room amid an F-word rant
to calm down.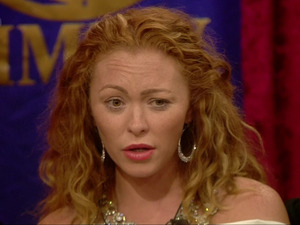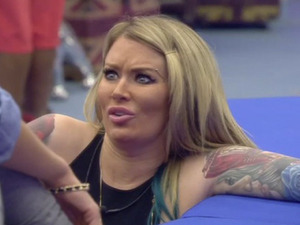 In scenes to air tonight, we'll see Natasha and Jenna clearing the air.
"I know whatever I was to say to Farrah would fall on deaf ears," says Natasha. "I gave her a lot of my time yesterday, you saw me. I made a conscious effort. But she wanted that fight last night. We are not ever going to be the best of mates but let's be civil."
Natasha and Jenna then hug it out.
Earleir in the episode, Jenna spoke to Farrah about Natasha and the rest of Team USA, saying: "I could not believe the way that Chris, Bobby, Sherrie and Natasha were acting. I mean it was between you and Natasha. I mean Natasha she really took it personal about the food."
Jenna suggested to Farrah that perhaps Natasha had too much to drink, adding: "that was just childhood elementary school bulls**t. I don't want any more god damn apologies to be honest. I'm just over it. I am over that fake bulls**t.'
CBB
airs tonight at 9pm on Channel 5 with eviction two.
CBB eviction two: who should go?
Chloe-Jasmine and Stevi Ritchie
37.60%