Stevi Ritchie's proposal to Chloe-Jasmine Whichello was the subject of conversation in the Celebrity Big Brother house yesterday.
In scenes yet to air, singer
Stevi recounted to housemates how he popped the question to Chloe-Jasmine
over dinner at a posh restaurant in July, months after they met while on
X Factor
last year.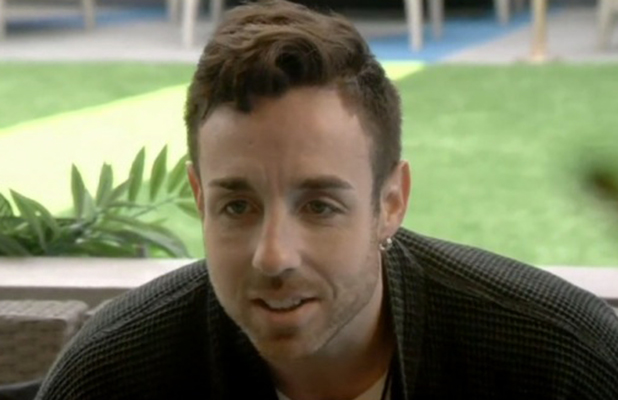 Stevi explained that he gave Chloe-Jasmine a pretty bag filled with tissue paper, thinking she would find the ring box inside and open it... but that didn't go to plan!
"I went over and she is fiddling around with this bloody bag and loads of loose paper that she's pulling out. She says, 'Thank you very much for the bag, darling.' I said, 'No, babe, there is something there.' 'What?' 'Keep searching, keep searching.'
"She put the bag down on the table and I was like, 'Babe that's not it!' It wouldn't click in her bead. She kept searching and then she couldn't find it. 'What, what? I don't understand!'"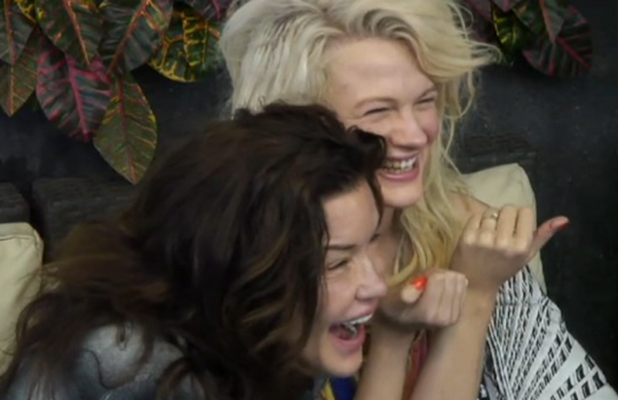 "And I got the box and went down on one knee, bearing in mind there were loads of people literally eating their steak and enjoying their champers and on edge staring at us. I'm thinking, 'This was meant to be a bit romantic, I want to say it right.'
"I pulled out the box and she was looking at me with this look on her face. I got the ring out, got her finger, and put it on. And said, 'Babe will you marry me?' She went, 'But I don't understand'. And I went, 'Is that a yes, babe?' 'But I don't quite understand darling, what is this? Is this a joke?' I went, 'Babe, yes or no!' 'But I don't know! We were just sitting here eating…'
"It took about five minutes and everyone is staring at us. And then she went, yes! And then we gave each other a kiss. And everyone clapped and said congratulations. That was really nice.
"Then she carried on eating her bloody truffle. That was that!
"I think I did it right. And the meal was great. It was about 30 quid for halibut but so worth it."
CBB eviction two: who should go?
Chloe-Jasmine and Stevi Ritchie
37.60%