Tom Fletcher's pregnant wife Giovanna was pictured looking very happy after making her debut on ITV's Lorraine.
The author has landed a new regular slot on the
show called 'Take 5 With Giovanna'
which aims to explore ways women across the UK enjoy their spare time.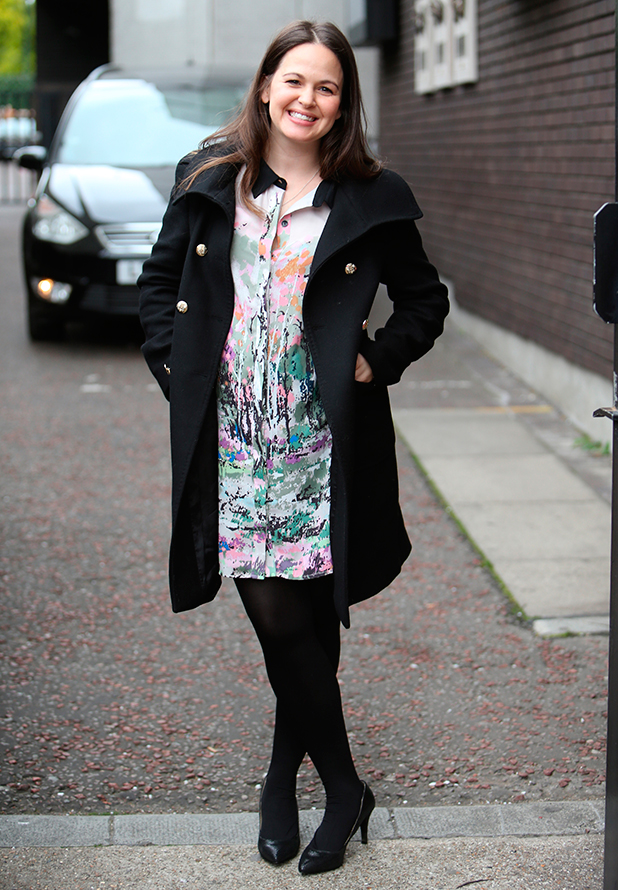 She said: "It's all about getting a bit of 'me' time. Apparently it's very important with mums, we have labels: mum, wife partner. Whatever else it is. But it's important to have your own time. "
In the first instalment, we saw Giovanna meeting with Dr Hilary Jones to talk about why 'me' time is needed and how to get over the guilt feeling of taking time to yourself.
Giovanna's appearance on the show came the week after
she and Tom confirmed they are expecting baby number two.
In a rather epic video, the fun-loving couple announced the pregnancy using son Buzz, one, and a very old computer…
Watch below!
"They are amazing to do," said Giovanna. "That's the only reason we do them, because they are so much fun to do. If they were a chore we wouldn't bother. I'm due in February and everything is good."