Farrah Abraham has apologised to Sherrie Hewson following the latest drama in the Celebrity Big Brother house.
In scenes yet to air, the
Teen Mom
star approached Sherrie in the kitchen after being told by her Team USA housemates that Sherrie was upset by Farrah's tone in a recent chat.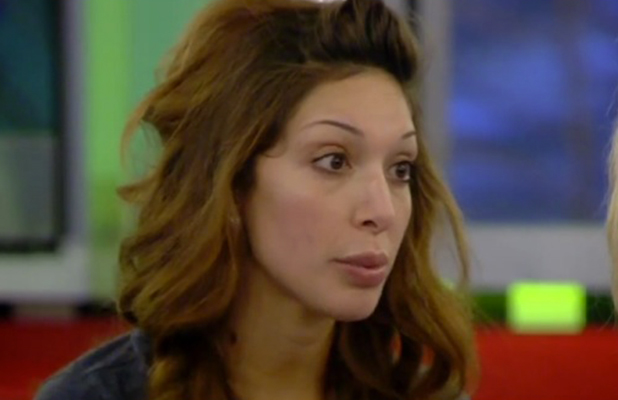 Jenna Jameson and Austin Armacost had said Sherrie was offended by Farrah while talking to her about Farrah's daughter Sophia. They claimed Farrah's tone had been off.
So Farrah tried to make amends, telling Sherrie: "It was brought to my attention that you felt I was coming onto you harshly the other day when I was talking to you about my daughter
Jenna and James and Austin told me you felt bad. If you felt like I was coming at you when I said, 'Oh duh of course I want you to meet my daughter'… I wasn't. I'm sorry though. They were just saying my voice sounded monotone and harsh."
She also said sorry for shouting at Sherrie during last night's F-word rant, when Farrah was pushed towards the Diary Room by housemates after being called there by Big Brother.
"I will apologise because I was upset at being pushed."
Sherrie, however, told Farrah she'd not been offended by anything, and the only time she felt Farrah raised her voice towards her was when she was all worked up last night.
CBB eviction two: who should go?
Chloe-Jasmine and Stevi Ritchie
37.60%