Natasha Hamilton's boyfriend Ritchie Neville has branded Farrah Abraham a "total and utter kn*b" following the latest Celebrity Big Brother episode.
The 5ive star joined the rest of the nation in watching
Farrah rip into Natasha on yesterday's instalment,
in an argument that started over a bottle of kosher wine.
Teen Mom
's Farrah went on an F-word rant about Natasha, accusing her of being negative and trying to bring people down.
Natasha fought back, saying Farrah was the one who spoke to people negatively.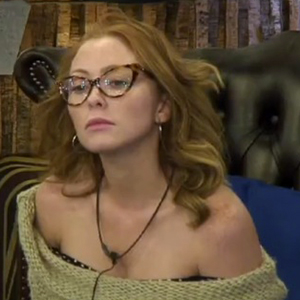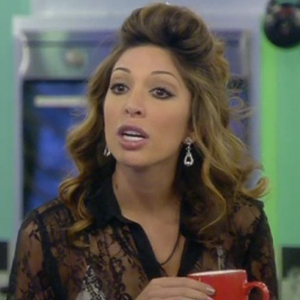 Farrah later went to the Diary Room, where she
continued her F-word-laden raging until Big Brother told her to calm down
and take some deep breaths.
On Twitter, Natasha's partner Ritchie reacted, saying: "I am glad Natasha is standing up to Farrah but it's so hard to watch the one you love do this. Hadn't reckoned on feeling this."
He later added: "I can't wait to tell her myself in person #CBBFarrah what a total and utter kn*ob she is."
Ritchie was also angry at house president Fatman Scoop for yelling at Natasha, simply tweeting: "Scoop, never shout at my girl again, out of order."
He added: "The whole of #TeamUK need to grow a pair and fight back… Well, the wrap party at @bbuk is going to be fun…"
This isn't the first time
Ritchie, who has a daughter with Natasha
, has spoken out about what's happening in the house. After watching
Farrah wind Natasha up at the weekend, he tweeted:
"Oh my god, @NatashaOfficial should never be that upset. I'm fuming. I can't stand not being there for her. Farrah your a total b*tch![sic]"
CBB continues tonight at 9pm on Channel 5
CBB eviction two: who should go?
Chloe-Jasmine and Stevi Ritchie
37.60%