Bobby Davro has said he wants Gail Porter to be the second housemate evicted from Celebrity Big Brother.
In tonight's episode, we'll see
Team USA choosing Bobby, Gail, Chloe-Jasmine & Stevi Ritchie and Chris Ellison
to face the public vote this week - a decision that causes Gail to break down in tears.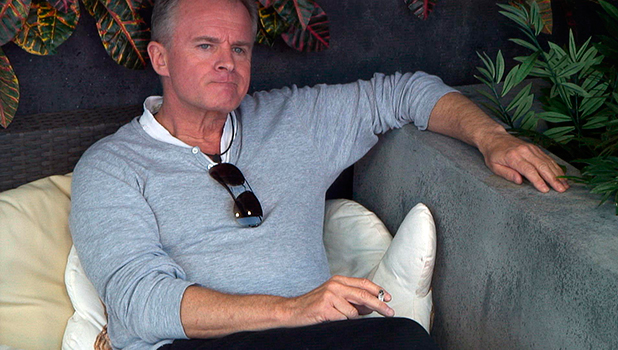 Later, Bobby chats with Scoop and says: "It's a game… the worry that I have isn't for me… do you know who I want to go, Gail because it upsets her dreadfully and I don't want to see her crying… it upsets me."
Scoop replies: "There are people in here that I don't think are built for war…I want those people to leave because it's going to get nasty…if your mind is not there, you're not going to be able to take what's being thrown at you."
We'll also see in the episode
how Team USA came to choose Bobby, Gail, Chloe-Jasmine & Stevi, and Chris for eviction
. As president of the house, Scoop had already chosen Chris. Chloe & Stevi were chosen because of the hot water situation, while Bobby and Gail were tactical decisions.
Bobby was chosen as he's the glue that holds Team USA together, while Gail was nominated over James, as Scoop felt the younger fanbase would keep the younger housemates in and it would be a lost nomination.
CBB continues tonight at 9pm on Channel 5
CBB eviction two: who should go?
Chloe-Jasmine and Stevi Ritchie
37.60%