Team USA got very tactical yesterday while choosing which housemates to nominate for eviction on Celebrity Big Brother.
After winning the latest task, the American housemates secured immunity from eviction and had to decide collectively which housemates from Team UK should face the public vote.
We already know
Chris Ellison, Bobby Davro, Gail Porter and Chloe-Jasmine & Stevi Ritchie are up for eviction
, and now we know why!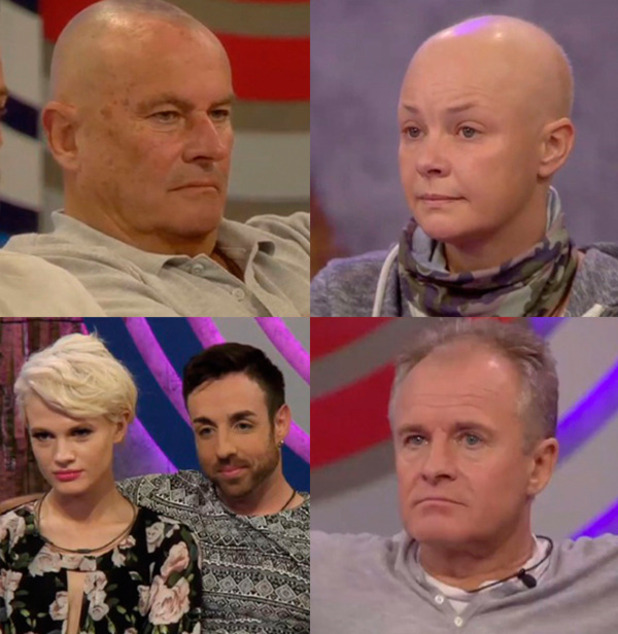 House president
Scoop
had already nominated Chris because he felt Chris didn't contribute anything to the house, and on tonight's show we'll see Scoop advising his teammates they need to be tactical about nominations.
Team USA collectively choose Chloe-Jasmine and Stevi because they are still annoyed over the whole 'housemates talking about nominations and getting a hot water ban' situation.
It's the reasons for nominating Bobby and Gail that are interesting: Scoop chooses Bobby because he's the "glue" of Team UK, saying: "We've got to decide do we want to be living or is this going to be war?"
Jenna Jameson and Janice Dickinson wanted to nominate James Hill because they feel Austin Armacost is being distracted by him, but Scoop said no and chooses Gail instead.
His reason? "I'm not going to vote for someone who is not going to go. This is a younger fanbase with younger people. We're wasting our time not being selective with our votes."
Intriguing!
CBB eviction two: who should go?
Chloe-Jasmine and Stevi Ritchie
37.60%