Watch out Hollyoaks! Actress Kierston Wareing is all set to ruffle some major feathers with her new role as 'psychotic' Ashley Davidson.
Kierston, 39, tells us: 'Ashley's a complete control freak who manipulates anyone, man or woman, if she wants something.'
The troublemaker has history with former associate Trevor Royle and arrives in village, hell bent on revenge.
'Straight away you'll see that she's not nice and as you stay with it, she becomes pretty evil, actually,' says Kierston.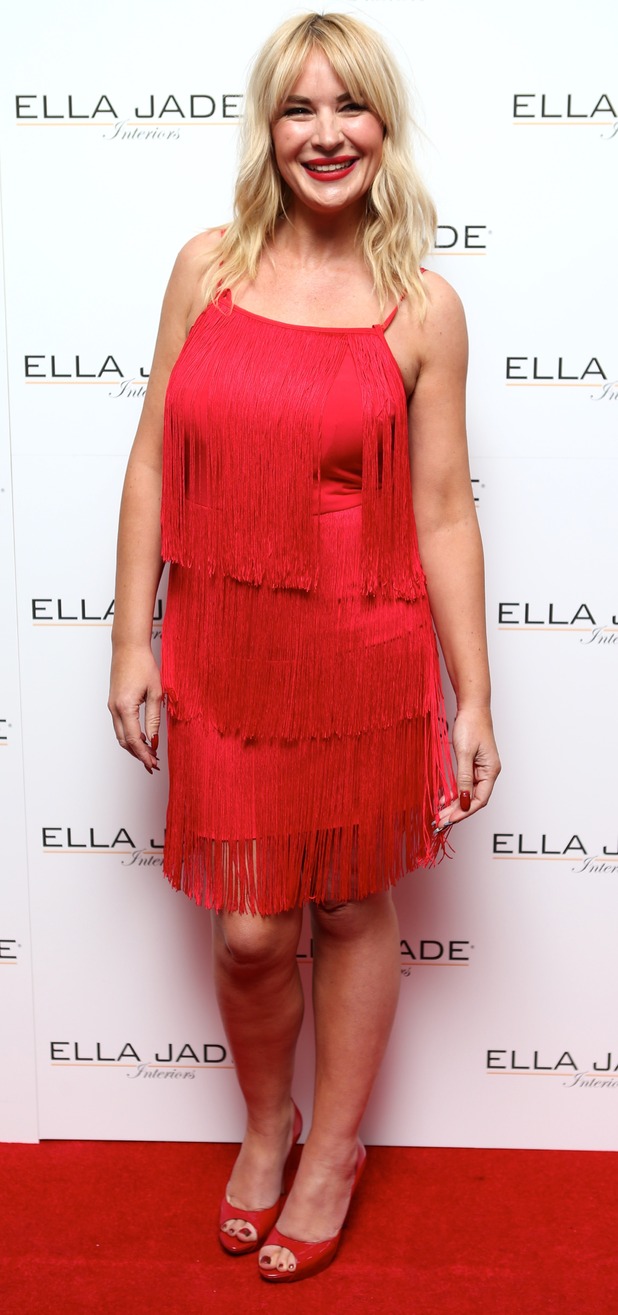 Yikes! Ruthless Ashley embroils Trevor in a kidnap plot as she seeks money for a stolen ring. Queue plenty of scheming and more than a little drama ahead.
So, um, did Kierston find any similarities between herself and her character. She laughs: 'I hope not! I can't come up with any and that's probably for the best. I love her though, she's volatile and quite changeable which has really made me think as an actress. She's great fun to play.'
Kierston also couldn't help but notice how good-looking the cast are. 'I think of Hollyoaks as the sexy soap… I was really surprised I got a part!'
As we chat, Kierston is prepping for a red carpet event but as a busy actress, she rarely has time to spend hours getting ready.
'Usually it's such a rush. I whack some makeup on and think: "God, what dress will I wear?" Maybe someone will lend me something or sometimes I'm like: "Yeah, that will do!" Then I do my nails in the car on the way there. But don't get me wrong, I enjoy it.'
And travelling up to Liverpool to film for Hollyoaks has meant that Kierston, from Essex, has got used to living out of a suitcase.
'This game is all or nothing, suddenly you're here and then you're there. I'm quite a disorganised person so it suits me, I wouldn't change it for the world. I've fallen in love with Liverpool, too.'
It also means that Kierston rarely gets time to hit the gym. And considering that she showed off her fab figure in a bikini in Southend this summer, we're all kinds of jealous!
'I'm the worst and I really do regret it. I don't go to the gym and I drink loads of coke. Suddenly a job comes along and it's starting tomorrow or in a few weeks. So then I'm learning lines and I'm like: "I'd better do something about it!" I keep saying I am going to get fit but, thankfully, I haven't got that much pressure - I'm known for the acting rather than being fit,' she laughs.
Catch Kierston's new Hollyoaks storyline on Channel 4 weekdays, 6:30pm