Life On Marbs' Alex Weaver has revealed her relationship of 18 months ended after a fling with TOWIE's Dan Edgar.
Viewers of the sun-drenched reality show saw 19-year-old Alex break down on last week's episode, when her then-boyfriend Charles arrived in Marbella.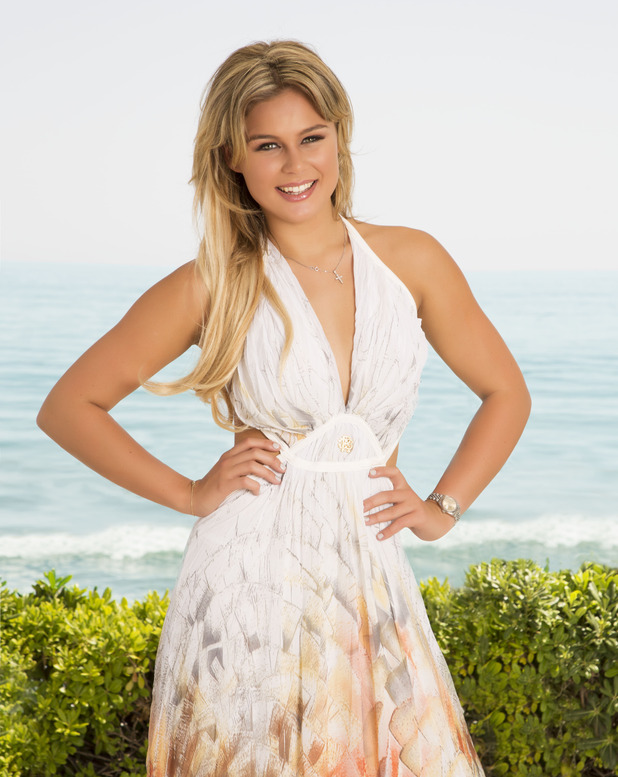 Viewers watched a heated encounter between the couple as Alex admitted she had been unfaithful.
Charles said Alex "should be ashamed" after she confessed to sleeping with co-star Jeff Graham and cheating with another mystery man, where she revealed: "I stayed at his house. I didn't sleep with him but stuff happened."
Alex has now confessed to
Reveal
that the mystery man was
TOWIE
's Dan E, who was over there with the rest of the cast filming
The Only Way Is Marbs
. Dan was single at the time and wasn't involved in a romance with co-star Lauren Pope until they returned to Essex.
Alex tells us: "It's true. I met him out in Marbella, the
TOWIE
lot were all there filming. We were all hanging out together in Tibu nightclub and it sort of just happened.
"We were in a club and all the
TOWIE
cast were there, Dan was chatting me up. We kissed at the club and one thing led to another really. He's a really nice, lovely boy, and very charming. He's obviously very handsome – which is where it went wrong."
Alex says she hasn't seen Dan since. "Afterwards I cut him out, I wouldn't speak to him," she says. "I know that what I did was wrong and I wouldn't want to disrespect Charles anymore by having him in my life – I haven't seen him since."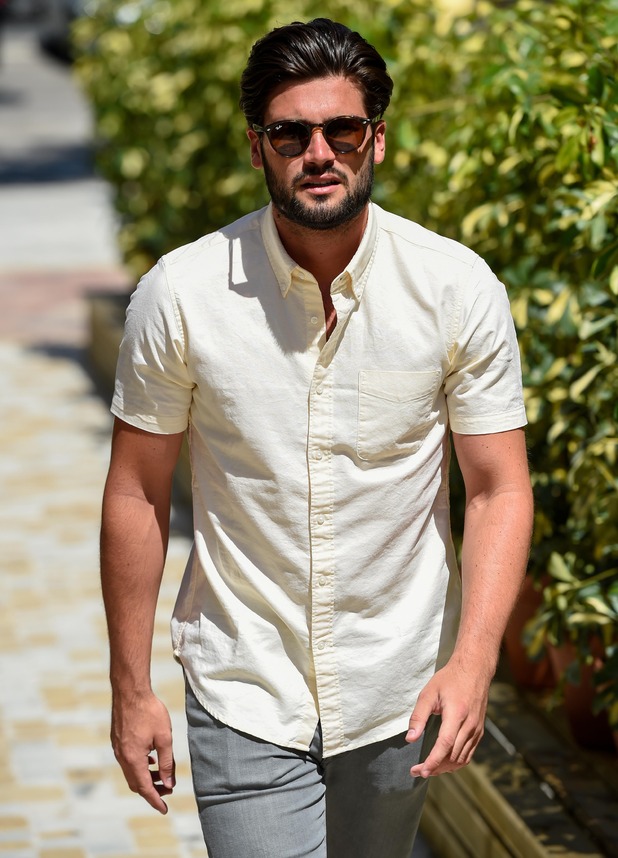 Alex wasn't giving away anything when it comes to future romance with the
TOWIE
star, but now the news is out, she explained why she refused to name Dan in the episode.
"It wasn't hidden, it was just difficult because I know that people know who he is," she explains. "I didn't want to make a big deal of the fact he's on
TOWIE
, that isn't really my thing.
"There were a lot of mixed reactions, had it been a different situation people would probably have said 'well done', but in the circumstances it wasn't really something to be proud of. People were shocked, but a lot of people also said he's good looking."
Speaking about Charles, Alex adds: "It's so tough for him, because we live in Essex when we're home, so I think every minute he's worried about bumping into him.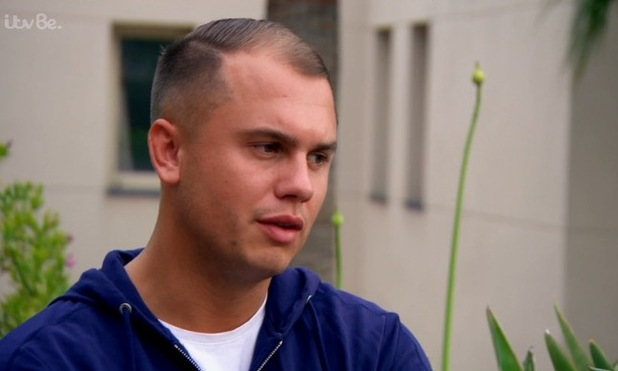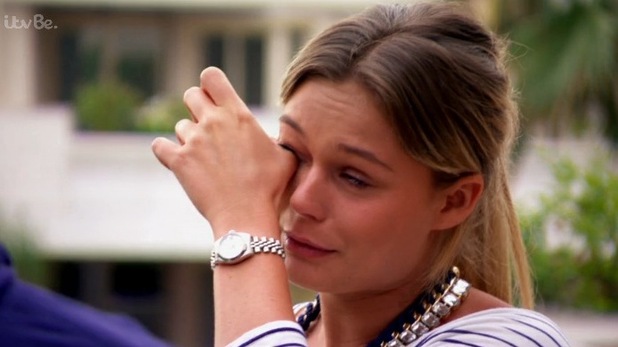 "Essex is such a small place and it's a bit like Marbella in the way everyone has links to everyone, it's probably half the reason the news came out so quickly. Even though I was the one to tell Charles what happened, it was inevitable he'd find out really - we're all friends of friends, that's why it was such a hard situation."
She continues: "Obviously he reads about him in magazines and sees him on TV, so it's difficult. Especially when he's trying to get over that, it's a constant reminder. He was upset but it's not because of Dan, but because it happened and I let him down. Whoever it was it would've been the same reaction. It's just a bit harder because he's in the public eye."
After all the heartache, Alex admits she regrets ever getting back with Charles: "We jumped back into a relationship when our heads weren't really in it. When we said we were back together I still had a lot of anger towards him because he'd hurt me before.
"My biggest regret is jumping back into a relationship and hurting him, because I probably could have avoided that if I thought about how I actually felt."
Life On Marbs airs Wednesdays at 9pm on ITVBe.
For exclusive competitions and amazing prizes visit Reveal's Facebook page NOW!