Olly Murs has joked his girlfriend misses his "comfort belly" now that he's lost weight and got himself into shape.
The
X Factor
co-host told
Fabulous
magazine that partner Francesca Thomas isn't the biggest fan of his newly-acquired six-pack, preferring him to be a little bit chubbier.
Olly said: "She misses the comfort belly, something to snuggle up to! I always joke around with my girlfriend and say she's a bit of a feeder. She has a go at me for saying that, though. But we were sitting there just eating all the time – chocolate, crisps… Just being in a relationship made me put on a bit of weight!"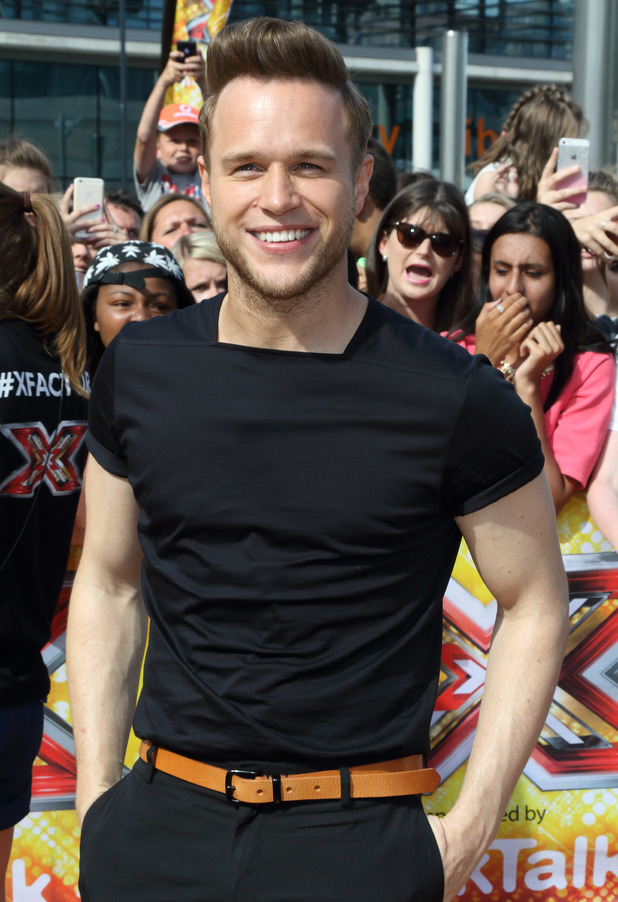 The singer also told the magazine that Francesca, 26, has no interest in fame, preferring to stay out the limelight. She works as a commercial property manager.
"She has a normal job and it's important she has her own life," he said. "I can deal with the job I have, I can deal with the press, the people abusing me on Twitter… I've been doing this for six years, I'm used to it.
"But we try to keep things private so Francesca can have a normal life. That's why I like her and find her attractive. I don't want her to be plastered in newspapers and everyone to know what we're up to."
Olly, 31, is busy with
X Factor
right now, having landing the co-hosting job alongside Caroline Flack this year.
Auditions are currently airing Saturday and Sundays on ITV, but in real time, the
Boot Camp process just wrapped last week
, meaning the judges' houses acts have been chosen.
Sadly for
Olly and Caroline, there will be no jetsetting around the world to exotic judges' houses locations
this year, as for the first time ever, the judges' houses will be broadcast LIVE!
That means Olly and Caroline will be at the studio in London anchoring proceedings, as viewers find out live who goes through to live shows and who stays at home.