One Direction's Niall Horan has fractured his foot. Ouch.
The 'Drag Me Down' singer took to the stage in Montreal, Canada over the weekend wearing a surgical boot after sustaining the injury.
But how he hurt himself remains a mystery.
Nialll, 22, said on stage: "I woke up before the show the other day and I had a pain in my foot. Then I went to get an X-ray today and I've got a fractured right foot and I don't know how."
Poor old Niall.
After the show, he shared an image of himself resting his leg after taking the surgical boot off.
The Irish singer revealed in January 2014 that he'd
undergone major surgery on a knee problem
, after flying to the US to have the procedure done in secret.
At the time he told fans: "I've had major knee surgery, a much larger surgery than first anticipated, but I would like to tell you it was a complete success! Considering the scale of it! As it was a very important time for me and I didn't want to have fans knowing my whereabouts Needed privacy obviously."
In April, he
revealed an image of the scar left behind by the surgery
and then three months later was forced to
politely ask fans to be careful when they threw things at the stage
, after being hit in the knee.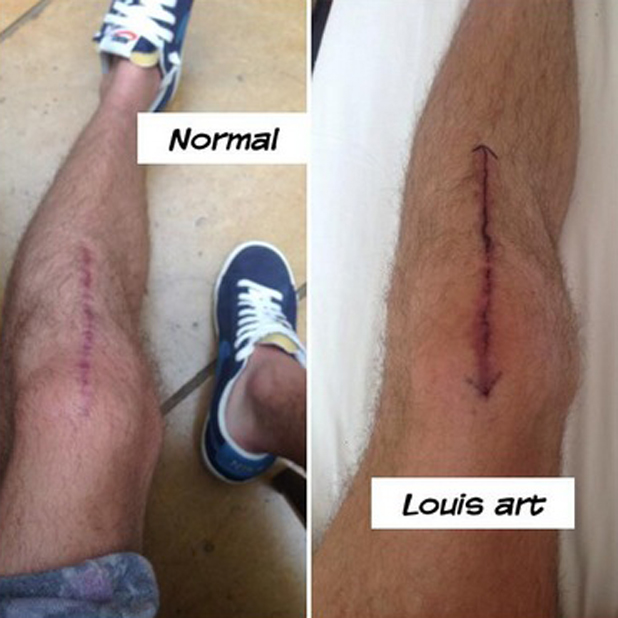 "Can you limit what gets thrown on stage please! Coz something thrown at me tonight hit my knee! A lot of pain from it! Never wana sound like I'm complaining but only having my operation five months ago, I still get a bit of pain and I'm very scared about it."