One Direction's Louis Tomlinson could serve as Simon Cowell's guest at this year's X Factor's Judges' Houses.
According to
The Sun
, the music mogul is making plans for boyband star Louis to join him at Judges' Houses, where he'll decide which of the Overs to take through to live shows and which to send home.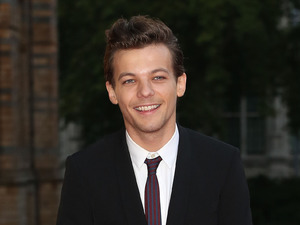 A source said: "Simon is pulling out the big guns as he is still determined to make this series a huge success. One Direction have always been big ratings winners and Louis is the most outspoken of the band. He won't be afraid to tell people if they're terrible, which Simon loves."
Louis, 23, is certainly a good person for the job: not only did he go through the whole
X Factor
experience himself with One Direction, but now he's a member of one of the most successful bands of all time.
So far,
X Factor
bosses haven't confirmed any of the guest judges for this year, although
Simon has said openly that Louis is interested in judging a talent show
one day.
"Going forward, one of these guys will do one of these shows with us," he said. "Louis in particular wants to and he'd be very good, but in terms of girls, it was really Rita that we wanted – and thank God we got her."
In a major twist, this year's
Judges' Houses will be broadcast LIVE from four exotic destinations
. That means we'll watch their performances at Judges' Houses live, and find out live who goes to live shows and who goes home.
Before the show started, music mogul Simon had said there was no weak category this year, as the overs, groups, girls and boys all have at least one contestant capable of winning.
"Interestingly, there's no weak category this year. I can see who the winner of each category could be. It could all change, we've only seen them for the first time," he said.