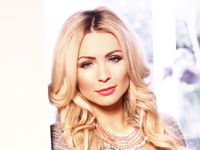 Former housemate Nicola McLean blogs all the latest Celebrity Big Brother action exclusively for Reveal.
So it was the first live eviction and I had no clue who would get the chop... I thought an American would go first because of the theme of this year's show being UK vs USA but, to be honest, the US housemates are far more entertaining. Emma Willis looked as stunning as always as she told Daniel Baldwin he would be the first housemate to leave. I think it's a shame he left, as I think he had a lot more to give and I also think he was a big part of the house. But with such big characters, he wasn't a massive part of the edit.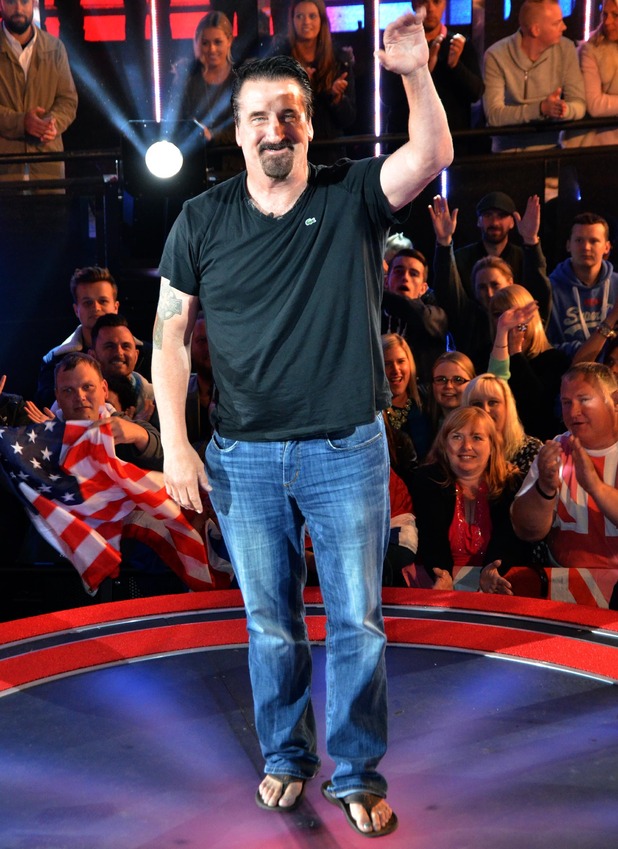 Back to the goings on in the house... As part of the latest
Celebrity Big Brother
shopping task, the US housemates were told to upset the UK royals. However, I feel that what we watched in last night's show was some of the most disgusting use of language I've ever heard. It almost made me wonder if Farrah Abraham used the task as an excuse for being a vile, homophobic women?
Starting with James, she attacked him for his relationship with openly gay Austin Armacost. I was left shocked and angry when she said, "You want to suck his c**k?"
Farrah was clearly gunning for a reaction and went further: "Do you fantasise about sucking c**k, James? You act gay as f***! you f*****g gay h**o." James handled himself once again fantastically. He did fight back but without lowering himself to the gutter with the Teen Mom.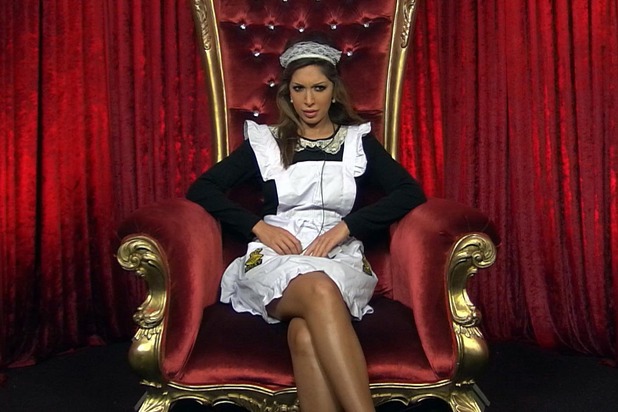 Farrah then shocked me further by turning her foul mouth on Gail and Natasha, asking if they were lesbians! Task or no task, this sort of behaviour is not on and could be seen as homophobic. I would have thrown her out of the room, I wouldn't have sat and listened to that. Gail looked on in shock and then ended up in tears. Natasha, meanwhile, who I think has a real chance of winning this, really held it together, saying to Farrah: "I know what you're doing." I'm amazed she didn't go for her.
Moving on. Stevi in that mankini...FFS! I couldn't cope! It hurt my eyes! Why?! Just why?! We also saw some more 'under the cover' antics from the house lovebirds, which left me wonder if they are breaking their no sex on TV ban? Or do they just want us to think they are? Chloe didn't take the news of being nominated to well......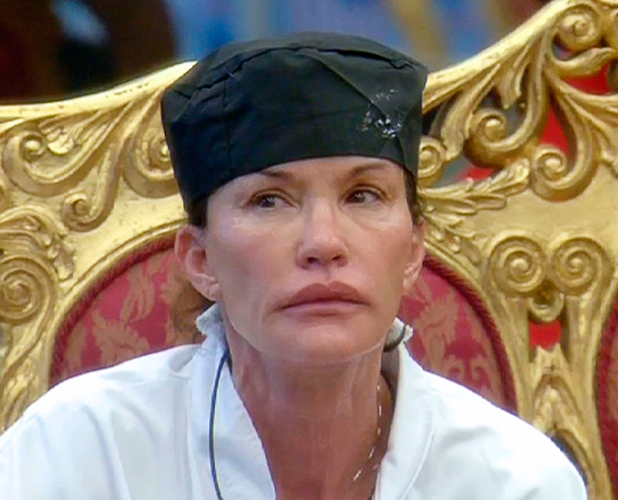 Janice is fascinating. I just don't know who the real Janice is, it's like she has split personality. She is funny to watch but I just think her whole life isn't reality. I think she has a false vision of her own fame and that's actually quite sad! I don't believe her tears to Jenna and Farrah in the toilet for one minute. Crying and saying she didn't want to upset anyone is total bullsh*t in my opinion but, if I'm honest, I like the way Janice stirs the pot. She isn't hurtful, unlike Farrah, who I'm still shocked at!!!
Paul Burrell said in his exit interview with Emma Willis that
James and Farrah DO fancy each other and I knew it!!!
Paul said she is damaged and hurt. She maybe a damaged person but show me someone in the reality TV industry who hasn't had it hard! It doesn't mean you have the right to be so hateful!
CBB, 10pm, C5, Saturday 5 September