Caitlyn Jenner steps out in leather trousers last night, after saying: "I don't miss Bruce."
The
Keeping Up With The Kardashians
and
I Am Cait
star was pictured heading to dinner in Los Angeles on Thursday night (3 September), shortly after taping a new interview with Ellen DeGeneres.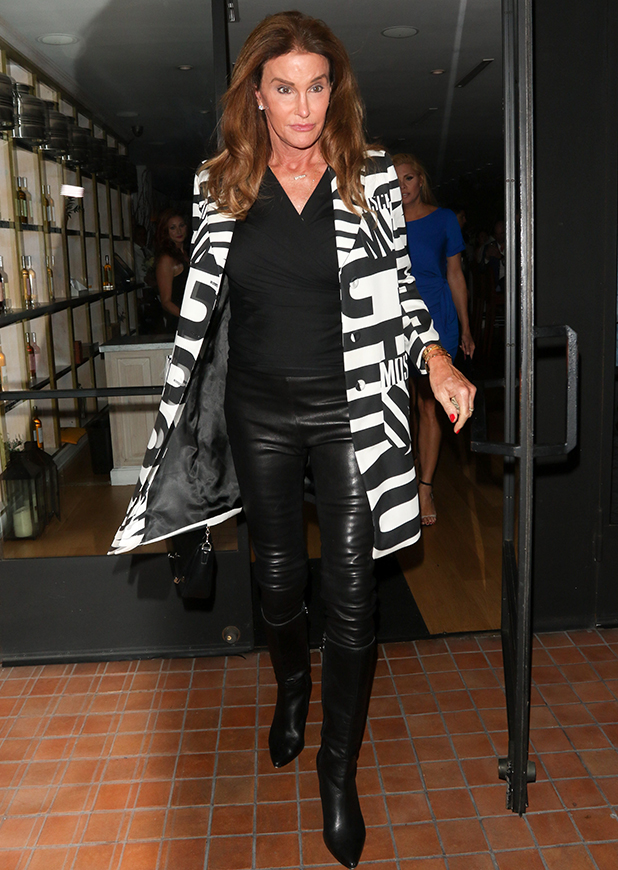 Caitlyn's chat will air on
The Ellen Show
next Tuesday, but a preview clip has already been released, in wich she says she doesn't miss Bruce Jenner.
"I don't miss him, no," she says. "Because as a woman, I can do all the fun stuff anyway. I can still play golf, and go in race cars. I can live my authentic self but why would I want to give up the fun stuff? I've flown airplanes all my life, why would I want to give that up? Those are my hobbies."
Caitlyn recently revealed that she applied to a golf club under the name of Bruce Jenner, as she wanted to avoid questions or drama about locker rooms.
In a new clip from
I Am Cait
, the former Olympic athlete is seen filling out application forms with her friend Ronda Kamihira, who is confused about why Caitlyn is doing that.
"My membership I sunder Bruce," says Caitlyn. "That's just not going to work…" She then tells Ronda she doesn't want to talk about it, "Let's just put Bruce down. Then I don't have to worry about locker rooms and all that crap right now. I will worry about the locker rooms later on down the line."
I Am Cait airs Sundays on E!