X Factor came back with a bang last week as Simon Cowell, Cheryl Fernandez-Versini, Nick Grimshaw and Rita Ora continued their search for the next biggest star.Reveal
went backstage at the arena auditions in Wembley and met some of the singing hopefuls. We've already introduced you to
Sophie Plumb
and
Andre Batchelor
, so next up is 27-year-old
Joseph McCaul
.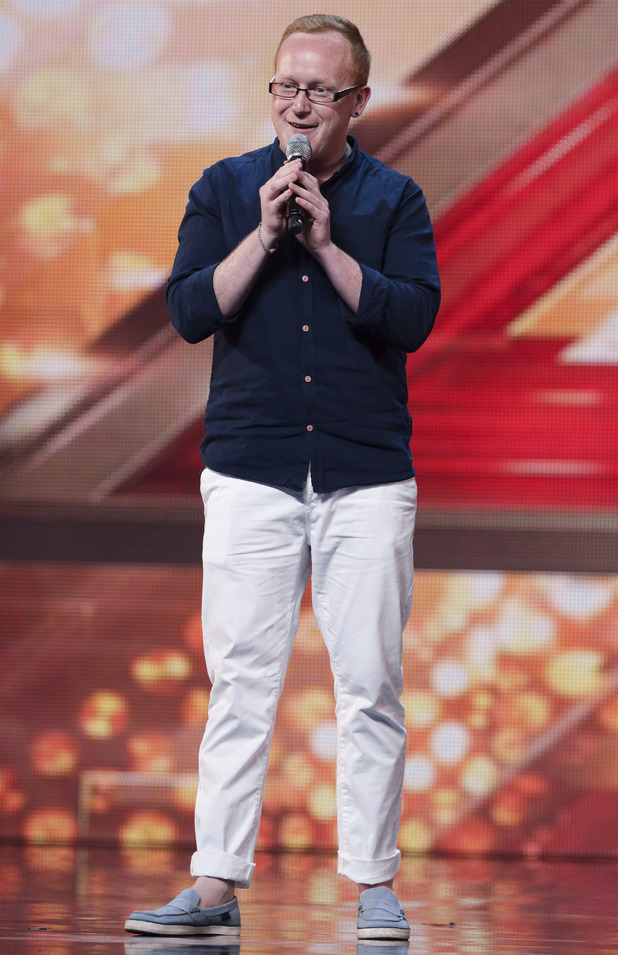 Joseph found fame in his younger days in Ireland, and having previously auditioned for
The X Factor
, he's hoping this time round he can achieve success.
"I've auditioned for
X Factor
a few times but I've only been televised once and that was in 2012," Joseph tells us. "I got through to the last stages of Boot Camp but I'm hoping it's going to be better this year."
Joseph says his audition in 2012 was so good that he got praise from all of the judges.
"When I sang in the SECC in Glasgow, I got four big yeses," he says. "Gary Barlow told me I was sensational. Anastacia was the guest judge that day because she was filling in for Nicole Scherzinger, and she said I was her pick of the day. She tweeted about me afterwards as well. It was so positive and amazing, and I was thinking, 'This is it'. Then I got to Boot Camp and it was so stressful.
"I sang 'Moves Like Jagger' with two other lads. I swear every time I hear it now I get a pain in my gut because it reminds me of 2012. We sang it and it fell apart, and the three of us were told we were going home. At Boot Camp I got the boot!"
Joseph, who is going to sing Sam Cooke's 'A Change Is Gonna Come' in his audition, says he loves being up on stage.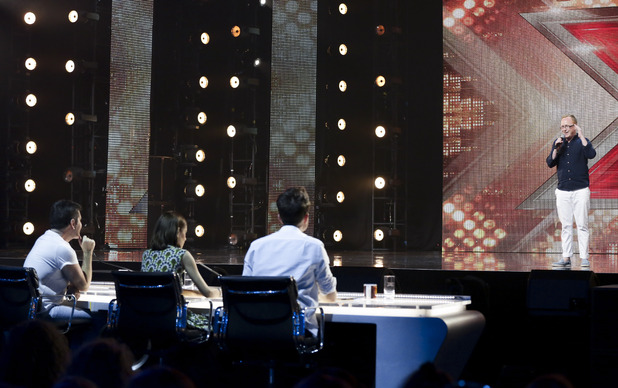 "I'm not going to lie and say I wouldn't like to make a few pounds from it, but who doesn't? This is my job and this is what I want to do. But for me it's a lot more than that. I had some success when I was younger and I want that back again."
Joseph tells us he found fame at a young age with his sister Donna.
"In Ireland, I would have been a household name with my sister Donna," he says. "We represented our country in Eurovision in 2005. We toured with Westlife and we toured Europe and we were signed to Universal. But it all fell apart and now I'm back singing in pubs and open mic nights.
"I just want it back. I want the success. It's not all about the money - to me, it's about achieving."
Describing the height of his success, Joseph says: "We had three Top 10 hits in Ireland. We were on primetime television every Sunday night with 1.2 million people watching. We were on the front cover of all the Irish magazines and newspapers. I just thought it was the greatest thing ever. I was 16 and it was great. I was walking down the street and taking pictures with people and signing autographs."
Joseph says he and Donna stopped singing together when he was 19: "We just wanted different careers. Donna lives in Los Angeles and she sings over there in a band. She works in a bar and sings at night, and she's trying to make a name for herself there."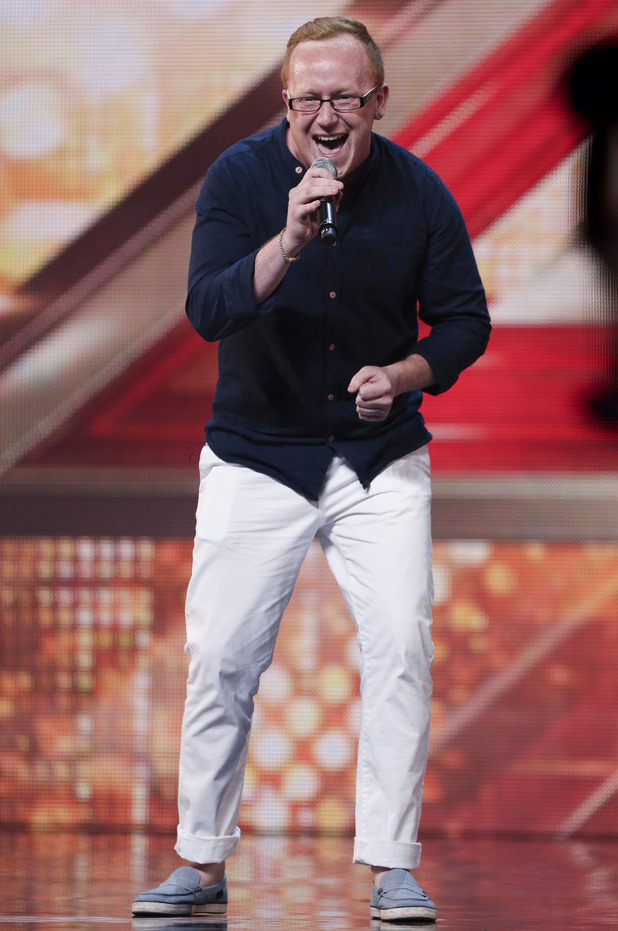 Having never auditioned in front of Simon before, Joseph is feeling the pressure.
"I've never gotten to meet Simon. It's my mission to sing for him. I'd like to think that he'll like me and sees potential and a star in the making. I know I probably don't look like one, but I sing like one!"
As he prepares to sing in front of the judges, Joseph reveals: "I am s**tting myself. I'm really, extremely nervous. It's not that I have a point to prove, it's realising how far I've come vocally since 2012, and hoping and praying that the judges don't let a good thing go."
Preparing for another shot at a music career, Joseph says he has thought about giving up.
"It goes through my mind on a daily basis, but there's nothing else that makes me feel complete. This is the dream and I want to live that dream."
X Factor continues on Saturday (5 September) at 8.15pm and Sunday (6 September) at 7.45pm on ITV.
Try Reveal's digital edition on iPhone & iPad. Subscribe now & never miss an issue!
X Factor's most shocking moments: