Pink has said she's "sad" about the world we live in, after comments she made on her private Instagram about the MTV Video Music Awards made headlines around the world.
The 'Stupid Girls' singer took to Twitter today to again deny she'd dissed or insulted any of the MTV VMA performers and wouldn't become embroiled in any sort of negativity.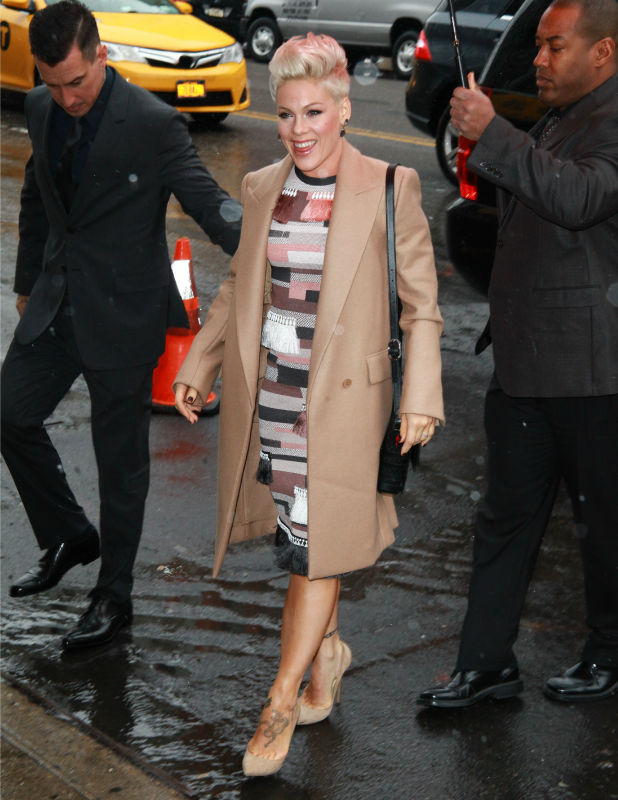 It's claimed that
Pink
sent a message on her private Instagram to a friend, in which she praised VMA performers including Macklemore, Pharrell, Justin Bieber, The Weeknd and Tori Kelly, but said the rest was "gross and embarrassing and hard for this ageing pop star to believe."
Some took that to mean she wasn't impressed by other performers on the night such as Demi Lovato and Taylor Swift.
But when her alleged private comment become public, Pink spoke out on Twitter, saying: "Please look for a feud elsewhere. I have no issue with Demi Lovato or anyone else. I actually forgot she performed. I have opinions. MANY. I stand by what I said. However, I didn't intend for the angry people of the world to latch on and make it into something it isn't. Peace."
Then today, she added: "You know, this is part of why I'm sad about the VMAs and the world in general. Everyone is so nasty and waiting for a fight. I never said anything about Demi Lovato or called out anyone. I was talking to a friend in response to his disappointment about the show. I agree w him.
"You can make this into whatever you like, cause that's who we are now, I guess. I'm out. In other news, it's gonna be a beautiful day, I hope you look up from your keyboards and enjoy it."