Jake Quickenden may have made a name for himself by taking his top off on The X Factor, but now he admits he'd much rather be healthy than own a buffed up bod.
While he still poses shirtless on Instagram from time to time, the singer/songwriter openly admits he's not as in as good a shape as he once was, but he's actually not that fussed.
In fact, Jake has purposely been skipping the gym more to focus on his music and other things, and he couldn't be happier. He exclusively told
Reveal
: "I used to have a six-pack, but I definitely don't have one anymore and I'm not that bothered!"
Kind of refreshing, right?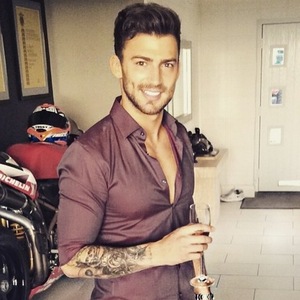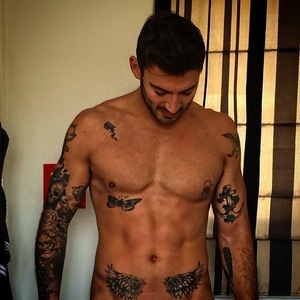 We caught up with Jake as he prepares to take on a slew of other famous faces for this year's Soccer Six charity football tournament. Having always seemed quite into his fitness, we asked Jake if staying in shape is something that's important to him and the 27-year-old admitted, simply living a healthy lifestyle is his main priority.
"Being healthy is more important than being fit," he said. "I've stopped going to the gym as much as I used to, just because I'm quite content in the way that I am and I'm enjoying working on other things."
While he does still enjoy working out, Jake explained his motivation for the gym is now more to keep his body in check. He added: "After losing my little brother and my dad, it's all about being healthy and not letting yourself get ill from not working out or eating badly... As long as I can walk up a flight of stairs and not get out of breath, I'll be happy."
Since leaving the
I'm A Celebrity
jungle last year, Jake has turned his attentions to music and spends most of his time in the studio working on writing new material. Add that to touring, popping in at showbiz events and spending time with
girlfriend Danielle Fogarty
, that doesn't leave that much time for working out. So how does he manage to fit a quick training session in?
"If I've got an hour, I'll do it," he explained. "I've been doing quite a lot of stuff at home and I try and do it as soon as I get up... I do a few circuits at home or I go to the gym and run or do a bit on the bike. I'm really enjoying boxing at the minute too. My dad was a boxer and it's good for fitness. An hour a day, as long as you're getting a deep breath on and getting your heart pumping, it makes a lot of difference. Happy days!"
While he may not be quite the gym fanatic any longer, we have spied Jake upping his training lately thanks to his slew of 'gym selfies' on Instagram.
When we point that out to him, Jake laughed: "I'm doing a calendar shoot very soon, that's the reason why I've been trying to go to the gym! I think a calendar on your wall with a pot belly isn't going to be that good!"
Luckily for him, he'll have Sunday's (6 September) Soccer Six event to give him a good workout. Jake will join the likes of
TOWIE's
Jake Hall and Peter Wicks,
Big Brother
stars Danny Wisker and Cristian MJC, Dappy,
EastEnders'
Jake Wood and
Geordie Shore's Nathan Henry and Chloe Etherington
on the day, where the celebs will be donning their boots and showing off their footballing skills.
We tell Jake that Nathan and Choe have dubbed him as the 'eye candy' of the tournament and he joked: "They can't have seen the lineup, if they're saying I'm the eye candy they must have pretty low standards!"
He then added: "No, that's really nice that they said that. It's pretty funny!"
Fancy watching Jake and co in action on the day? Reveal are giving away FOUR tickets each to 10 lucky readers! For your chance to enter
click here
.
For more information on Soccer Six 2015 visit the event's official website at www.soccersixfest.com.For exclusive competitions and amazing prizes visit Reveal's Facebook page NOW!