Caroline Flack has revealed her mum wants her to marry Olly Murs!
The
X Factor
hosts have formed a close friendship thanks to years of working alongside side each other but that friendship has never blossomed into romance… sadly for Cazza's mum!
When asked on today's ITV's
Lorraine
if love could be on the cards in the future, she laughed: "No! My mum still does, my mum says, 'Can't you marry Olly? Go on, it'd be perfect!'"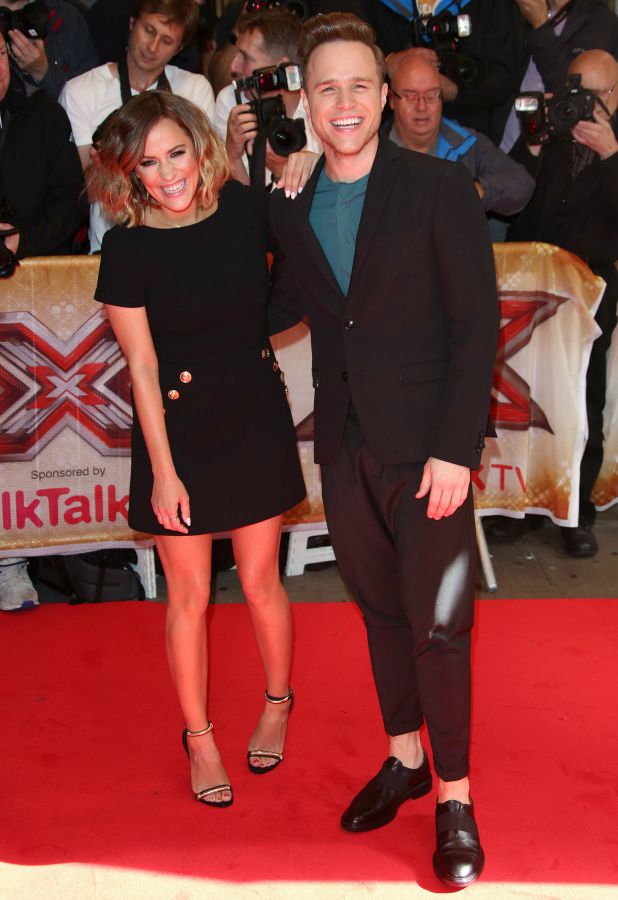 Unfortunately for Caroline's mum, lovely Olly already has a girlfriend, Francesca Thomas.
Olly told
The Ticket
earlier this year: "I would like to get married and settle down. Every man wants to get married, have kids and settle down and be a family. For me it's about when it's the right time. That's the hardest part, figuring out when the time is right.
"Also, you have to be in the right frame of mind for it all. For me it's still a long way off because of my career, but as long as I have a partner that understands that and wants to be part of that journey it's fine. At the moment everything is great between us.
"So there is just no point planning these things. I prefer to be spontaneous and not planning anything."