Stevi Ritchie and Chloe-Jasmine Whichello put on a very steamy display of affection in the Celebrity Big Brother house yesterday…
They may have been hidden under their bed covers but judging from the moans coming from Stevi and kissing sounds caught by the microphones, they were having a make-out session.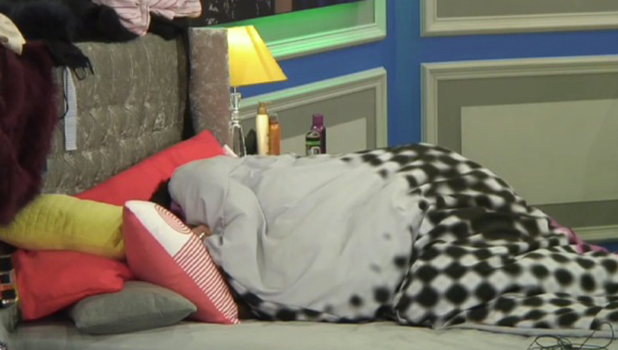 Words overheard included, "I wanna squeeze you too, babe," "I want to do more than that," and "That tickles." Amid lots of moaning and heavy breathing on Stevi's part.
(
If you want to watch the video, head over to the CBB website here
.)
Engaged couple Stevi and Chloe-Jasmine have insisted they will not have sex in the house, as they don't want their families and friends to watch them getting intimate.
"We are a really affectionate couple, always hugging and kissing, but we are aware that there are approximately 60 cameras in there and if you're not comfortable with your daughter, your dad, you gran or your mum seeing you bang on TV, don't do it!" said Chloe.
"And if you are comfortable with that, you haven't been raised properly!'
Stevi appeared to agree, adding: "I'm not going to bang, no way!"
CBB UK v USA: who should be evicted first?
Stevi Ritchie & Chloe-Jasmine
22.51%