Katie Hopkins has shared her thoughts (of course!) on Cheryl Fernandez-Versini's; recent comments that body shaming should be illegal.
X Factor
judge
Cheryl hit out again this week at fresh remarks over her slim frame
, saying in an interview: "There is no sisterhood. The body shaming has to stop. It's bulls***. Something has to be done, changed, even if it's done in law."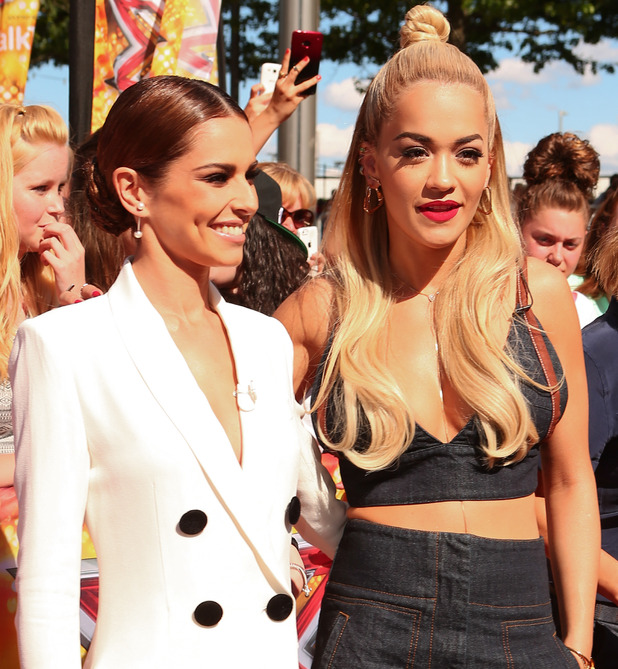 Now, in her column for
The Sun
, controversial Katie has reacted:
"Cheryl Fernando-Torres Cole is sick of all the body shaming aimed in her direction. She wants it to be made illegal for anyone to call her skinny.
"She would like you to know her weight issues are due to the death of her father-in-law and not in any way linked to the need to outdress Rita Ora or impress Simon Cowell who sees her as a disposable item (see X Factor USA for details).
"However, it is perfectly legal for her looks to be her only asset, to rake in lucrative contracts for clothing and beauty products off the back of them and to be idolised by legions of fans for being pretty. It is only illegal if you aren't being complimentary. Do you get it, pet?"
Cheryl's slim frame sparked concern earlier this summer, when she was
pictured at the first round of X Factor auditions for the new series.
She was quick to reassure fans, however, that she is happy and healthy, attributing her weight loss to stress including the loss of her father-in-law.
"You have no idea what I have been through," she wrote on Instagram in July. "Just losing my father in law v recently and everything that comes with that. Not that I am or should justify myself to anyone."
Her boss Simon Cowell later added: "This is not someone who is trying to make herself thin. I think she did pick up a bug. And I think the way she's approaching what was addressed about her weight in a very open way – by saying she is thin and is trying to put on weight – is great."
And just this week, Cheryl, 32, told ES Magazine: "I am very happy and very healthy. Every woman has a different body type and handles stress and grief differently. I was a ballerina from a child, so I have really good muscle memory. When I work out, I can look like a tennis player. If I don't, I look different."