Jake Quickenden has admitted he was as surprised as we were when he realised Kylie Jenner, the Kylie Jenner, had tweeted him back on Twitter.
Earlier this month, the
Keeping Up With The Kardashians
star hit the headlines for reportedly crashing a Ferrari that was bought for her as a birthday gift from boyfriend Tyga.
On seeing the reports, J
ake couldn't resist tweeting his concern for the starlet
(or more so for her sports car), only to receive a tweet back from Kylie herself telling him the stories were nothing more than rumours.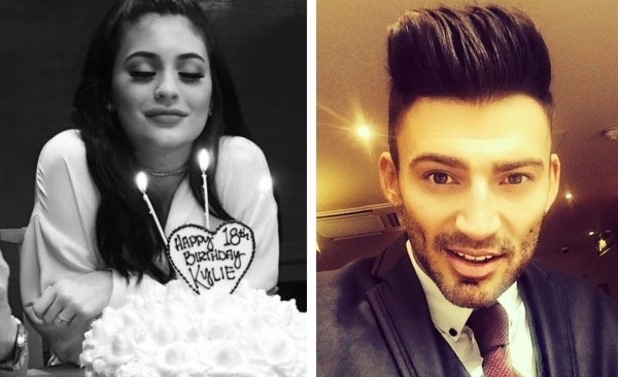 Jake had tweeted: "Kylie Jenner crashed her Ferrari. Whatttttt.... Glad she's ok but that's 295,000 down the toilet."
The singer hadn't even directly tagged Kylie in his tweet, but it didn't go unnoticed. The newly turned 18-year-old was quick to set the record straight, replying to Jake: "Just a rumour :)."

Reveal
caught up with Jake recently and keen to find out whether he had any connections with the Kardashians we needed to know about, we told him we couldn't believe Kylie had been in touch.
Turns out neither can he!
He told us: "I thought I was dreaming, I was laying in bed and my phone just started going mental and I realised [Kylie] had tweeted me back.
"I didn't even tag her in my tweet, it was a bit of a tongue-in-cheek tweet anyway saying I can't believe she just crashed a £300,000 ferrari, like I hope she's alright, but that's a good way to lose £300,000, and she said it was just rumours."
He then figured the US beauty must be a fan of his. "Maybe she likes my EP and was just checking what I was doing," he joked.
Tweeting a Jenner can only mean Jake earned a few new followers while doing so and when we asked if his total had been totted up, the former
X Factor
star laughed: "I did! I think I gained about 1000 followers, it was pretty mental."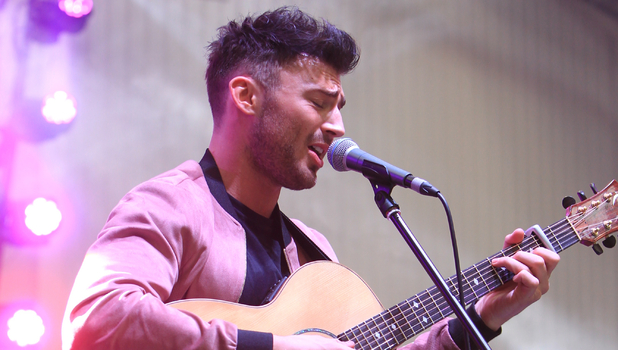 Our chat with
Jake (who is currently dating Danielle Fogarty)
comes after the singer/songwriter recently released his first EP, 'I Want You'.
Speaking about the reception he received to his new music, the 27-year-old revealed: "It's been great. I've had a lot of support on my social network and at one point when I released it on pre-sale it was top 20 on the iTunes chart.
"Unfortunately I didn't get major radio play, but I think that's something you've got to work on and you have to be under a massive label to get that. As long as I can make music and the people that support me like it... I'm happy."
This weekend Jake will be joining a slew of celebrities to take part in this year's Soccer Six Charity event and
Reveal
is offering you the chance to be there. We're giving away FOUR tickets each to 10 lucky readers! For your chance to enter
click here
.
For more information on Soccer Six 2015 visit the event's official website at www.soccersixfest.com.For exclusive competitions and amazing prizes visit Reveal's Facebook page NOW!